Thanks to artificial intelligence, computers can learn from their experience and perform tasks that were previously possible only for humans. The new features benefit operators who face terabytes of disunited information and fraud attempts every day.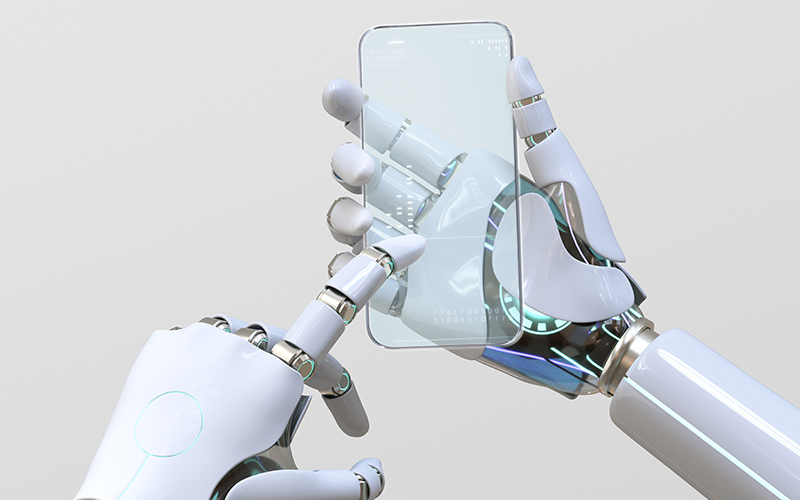 The Casino Market company explains how AI programs optimise the work of digital casino portals, simplify the management of an iGaming site, and make the user experience more valuable.
AI is a set of machines and systems that can imitate human behaviour, solve issues of any complexity, learn, and simulate various situations.
The possibilities of the technology are extensive. It is used in many economic spheres. AI is helpful in insurance, medicine, the financial sector, cargo transportation, and of course, gambling.
The international audit firm PricewaterhouseCoopers predicts that GDP (gross domestic product) in some countries will increase by 26% thanks to AI. These are jurisdictions with well-developed economies and active implementation of IT innovations: the USA, Japan, Singapore, the UAE, etc.
Experts from the VC.ru Internet portal notice that the number of companies using AI is quadrupling every year. The revenue from Big Data and AI analytics in 2022 amounted to $274.3 billion. By 2025, this figure will grow by 78%.
Grand View Research has estimated the global artificial intelligence market at $62.3 billion and predicted that it will grow to $930 billion by 2028.
The online media resource DataProt states that 37% of companies already benefit from the introduction of AI tools. Among the main areas of their application, experts single out customer service automation, security enhancement, and the creation of detailed business analytics.
Paolo Personeni, the managing director of the gambling company Sportradar, noticed:
Over the past 5 years, the gambling field has undergone a remarkable digital transformation. Artificial intelligence has played a crucial role in its evolution.
Artificial intelligence includes many areas and systems:
Data Science

It allows website owners to process large amounts of information, look for cause-and-effect relationships, identify patterns, and draw conclusions.

Data science is an indispensable option for automating the operator's routine tasks and creating detailed analytics on the key parameters of the online casino's activity

Machine learning

The technology lets businessmen identify hidden interconnections, conduct detailed diagnostics and classification, and predict risks.

ML is useful in creating casino security software and programs for detecting bots

Neural network

It is responsible for the self-learning function. Thanks to the tool, AI platforms can analyse large amounts of information and also remember previous customer responses and create personalised solutions

Face recognition

This technology is closely related to AI algorithms. With its help, the operator can speed up the verification of gamers on the site and protect it from fraud associated with player accounts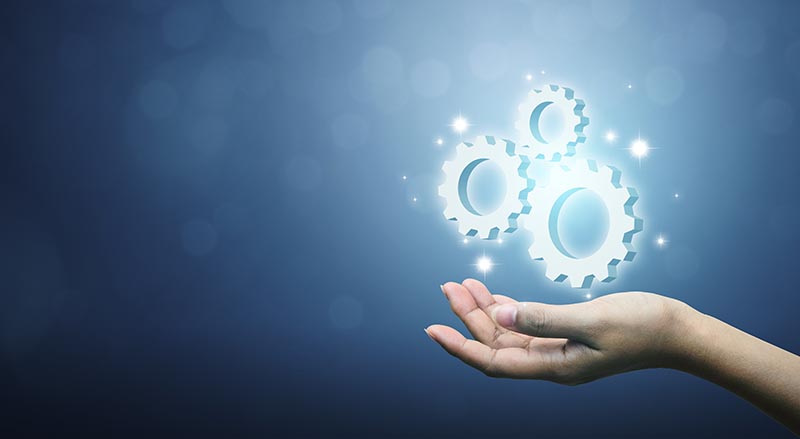 The UK research institute Capgemini conducted a survey among 850 IT developers in the cybersecurity field. 65% of experts confirmed that AI-based solutions fully meet the needs of digital businesses in terms of security and protection of personal data.
Technology is becoming the main driving force in combating fraud in web casinos. AI programs help iGaming sites stay legal and operate within licence rules.
Consider how AI algorithms improve the security of a gambling site:
Detecting and blocking bots. AI is the backbone of APRS, Automatic Pattern Recognition System. The program analyses the behaviour of each casino client and recognizes atypical actions based on the processed data. APRS blocks bots instantly, guaranteeing fair play.
Combating multi-accounting. AI can detect hidden associations between site visitors and check the correctness of the accrual of welcome bonuses and prize money. Multi-accounting is especially common in casinos that organise tournament sessions and run seasonal campaigns. It is often used by scammers who sell "win-win betting strategies" on the Web.
Controlling ludomania. A key function of a licensed manager is to adhere to responsible gambling principles. AI programs analyse the actions of gamers and instantly give a signal when the situation gets out of control. Further, the operator can restrict users independently (for example, block the account for 24 hours) or inform them about the risks of gambling addiction.
Protecting an entertainment platform perimeter. Artificial intelligence is the backbone of modern cybersecurity programs. AI remembers previous hacking attempts and predicts the behaviour of intruders in the future based on them. This approach allows operators to successfully cope with phishing, code obfuscation, Trojans, and DDoS attacks.
Verifying gamblers. Face recognition technology is used for accelerated identification. With its help, it is possible to check the visitors of amusement sites and acknowledge scammers. At the first verification stage, clients enter their usernames and passwords. In the second, the AI program scans faces and confirms their identity.
According to a DataProt study, more than half of digital businesses are using such tools to improve customer service. Programs completely eliminate the human factor. Instead of emotions, the software focuses on functions and algorithms.
Let us consider how AI benefits digital casinos:
Forming a recommendation list

Artificial intelligence processes terabytes of information about the nature of the play, the history of bets, preferred providers, favourite characters, etc. Based on the data received, the program generates arrays with content and bonuses that are sure to interest the target audience.

Recommendations are personalised as much as possible. This lets business owners quickly increase Internet traffic and the number of repeated registrations

Optimising the prize distribution system

AI algorithms allow users to double-check the probability of successful combinations and make sure that an online casino is honest.

This option is often used by newly registered punters who, for some reason, are distrustful of the gambling website. AI helps to convince customers, make an initial deposit, and activate slot reels

Automating service

Most issues related to creating an account, replenishing it, and spinning digital reels, can be solved with the help of an automated AI-based assistant. This reduces the cost of staff salaries and improves the quality of customer care

Controlling expenses

Artificial intelligence helps users create customised budgeting plans with daily and monthly limits. As a result, gamers feel calmer on gambling platforms. They are not afraid that the play might get out of control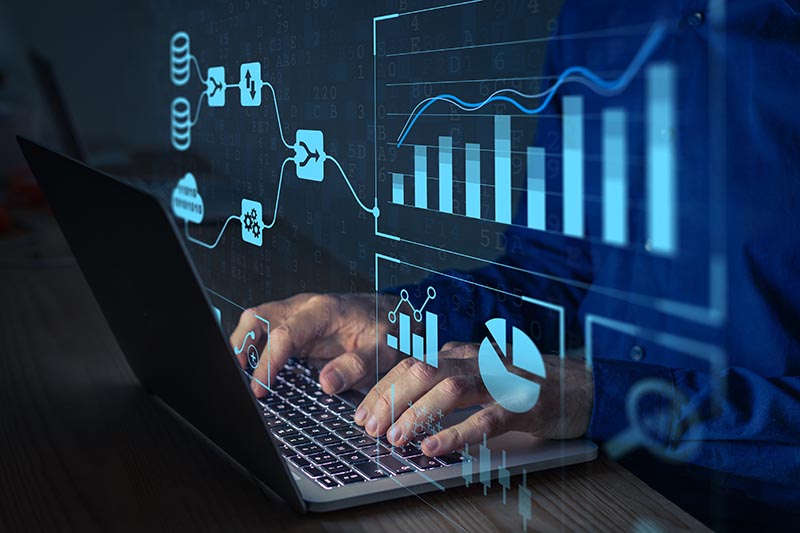 Algorithms study and analyse current audience requests to build a successful online casino promotion strategy based on them.
AI programs can:
classify gamers based on their preferences;
conduct end-to-end analysis of marketing campaigns;
look for new channels for promoting digital casinos;
predict and prevent the outflow of players;
improve the response to offers from marketing efforts;
predict the future behaviour of gamblers and the lifetime value of clients.
All these features increase the efficiency of iGaming website promotion. The entrepreneur gets a measurable result from marketing. Every dollar spent on advertising benefits in the form of an increase in solvent traffic.
Consider advanced solutions from well-known companies:
Playtech. The British software creator has signed an exclusive agreement with Ada. The goal of their collaboration is to provide a personalised contextual experience throughout a gamer's life cycle. The Ada dialogue form will be supplied as a key component of Playtech's proprietary IMS control system.
888 Holdings. The debut of the Orbit platform took place in New Jersey, one of the most promising regulated markets in North America. The solution can generate recommendation lists based on the gaming tastes of customers and their previous experiences. The platform includes an impressive collection of games from partners. There are slots, bingo, keno, card titles, and other entertainment options that will surely interest the audience.
eSport Technologies. The company presented an innovative platform. Its main task is to create odds models for eSports betting tournaments.
The essence of artificial intelligence lies in systems and machines that work on the principle of the human mind.
AI includes many directions and systems. These are high-tech solutions.
The introduction of advanced tools improves the security of gambling portals and increases resistance to various attacks and system failures. Algorithms successfully combat multi-accounting, bots, incorrect distribution of bonuses, and visits to websites by minors.
Buying AI-based software is a great choice to improve the user experience. The tools can generate lists of recommendations, optimise the distribution of winnings, and automate customer service.
AI is indispensable in digital casino marketing. Special programs can classify gamers based on their preferences, predict the volume of Internet traffic and customer churn, perform end-to-end analysis of campaigns, etc.
Useful AI solutions are accessible from Playtech, 888 Holdings, Esports Technologies, and other manufacturers.
Casino Market creates the latest and high-tech iGaming projects. You can order from us:
Casino Market company helps its clients with licensing and promotion of gambling businesses. We also create HTML5 slots based on individual sketches and install secure payment services.
Share via social media
Do you like the article?
Join our Telegram channel
Attention!
Check the information used to contact us carefully. It is necessary for your safety.
Fraudsters can use contacts that look like ours to scam customers. Therefore, we ask you to enter only the addresses that are indicated on our official website.
Be careful! Our team is not responsible for the activities of persons using similar contact details.