The expanding realm of casino and betting entertainment has shed light on a long-standing issue – the insufficient development and funding of healthy participation frameworks. In today's environment, as the spectrum of activities widens, the cracks in this area are becoming even more evident. This presents a unique chance for all stakeholders and other participants to reflect on ways to enrich the player journey and improve the overall experience.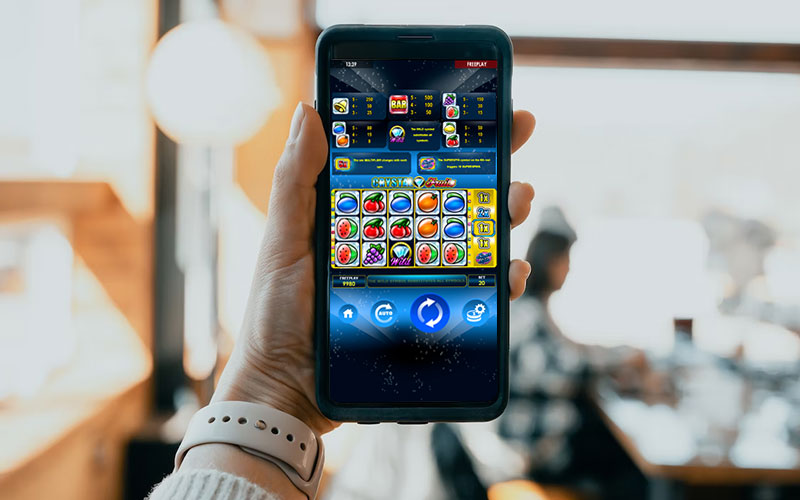 Casino Market presents a comprehensive guide on how regulators, operators, researchers, and other members of the niche can unite their efforts to foster a healthier and more responsible interaction. Discover how we can assist you in crafting a compliant gaming environment and order our turnkey project as well as individual components.
The importance of assistance concerns all participants in the entertainment sphere when it comes to preserving healthy interactive surroundings. Modern technologies now allow for a versatile usage of all kinds of options.
In the pursuit of creating a responsible gaming environment, the most popular tools and strategies abound:
Exclusion lists. Gambling venues provide dedicated programs, which make it possible for players to restrict themselves from any kind of activities voluntarily for a particular period.
Betting and depositing limits. Punters can establish the threshold of how much they can wager in a day, week, or even month. Also, the control over account replenishments manages spending in the long term and prevents chasing lost funds.
Reality checks. Managers configure pop-up notifications to remind gamblers of their participation duration and expenditures. This promotes self-awareness and develops such a necessary conscious behaviour.
Cooldown periods. Temporary restrictions allow players to make pauses from gambling. The individual configuration to around 24–48 hours is a standard break time.
Access to resources. Gambling venue owners introduce educational evidence, dedicated helplines, as well as support from special organisations that aid players with gaming-related issues.
Identity and age authentication. Strict verification procedures stop underage participation. As a result, facilities have only viable players on their premises and platforms.
While these tools appear promising, their effectiveness is hindered by a lack of standardisation and coordination among all market participants, including jurisdictions and companies. The inconsistency of regulative measures results in different areas being particularly specific regarding the established laws and requirements that alienate the environment from being user-friendly.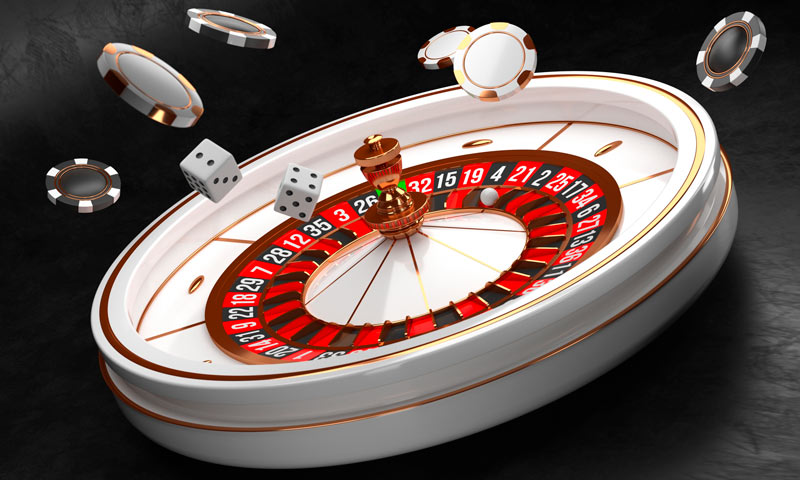 Experts believe that timely innovations can alleviate these challenges. They can bridge the gap between brick-and-mortar and online gambling with similar collaborative approaches. At the same time, striking a balance between maximising revenue and minimising harm remains a complex endeavour, primarily when regulations and organisational norms differ.
In the retail market, brands like Caesars in the United States have voluntarily adopted self-exclusion technology in the absence of specific jurisdictional requirements.
This highlights the urgent need for standardisation in responsible gaming practices to show care about the public and aspiration for a healthier environment. The brand does this despite the possibility of losing its clients to competitors but earns an excellent reputation among its audience and authorities.
The iGaming sphere presents its own set of obstacles. With virtual boundaries and easy access to various jurisdictions, players can quickly switch platforms if they find the gaming experience unsatisfactory.
Achieving market responsiveness in this context necessitates better collaboration and harmonisation among all participants of the chain, including operators, suppliers, regulators, and stakeholders.
Viewed from the perspective of regulatory frameworks, extensive research is undertaken. Yet, the raw findings remain unready for practical implementation until academic theories are translated into applicable concepts.
Furthermore, these ideas must be adapted in diverse ways, considering the multitude of market participants in this landscape. The process of translating these concepts into policy changes differs significantly when viewed from governmental, corporate, or public health angles.
For instance, when experts distinguish between issues such as problem gambling, the need for intervention and treatment, and fostering responsible participation, the emphasis often shifts towards preventive measures in the latter case.
Market research on responsible gaming is indispensable for operators who venture into new territories or adapt to evolving legal frameworks. Regulators and other stakeholders all find value in this research as well:
1. Regulators:
Reason. Unveils the pain points within their jurisdictions and sheds light on where their constituents are most affected.
Involvement. Findings are channelled to problem gambling advisory boards, comprised of experts in treatment and prevention, operators, and individuals who have encountered harm.
Result. Recovery and avoidance strategies that engage managers and seek their input on community needs.
Prospects. A directed focus on investment funds for problem gambling prevention is informed by the perspectives of the community, operators, and stakeholders.
2. Operators:
Reason. Ensures that responsible participation procedures remain modern and up-to-date.
Involvement. Continuous assessment and evaluation by third parties clarify the standards operators should uphold.
Result. Involvement with legislatures and education of their representatives about problem gaming direct them toward innovative development.
Prospects. Collaborating with legal bodies will further facilitate the understanding of innovative programs, operator-customer interactions, and team training.
3. Stakeholders:
Reason. Market research is perceived as a means to propel the gambling entertainment sector forward.
Involvement. While resources are allocated to the investigation of all market participants, responsible gambling practices extend beyond harm prevention.
Result. Fundings remain a persistent challenge for nonprofit organisations but provide the necessary insight into the niche.
Prospects. Collaborative efforts among all market participants promise greater operational efficiency with evolving priorities and funding.
Casino Market offers expert analysis and assistance in comprehensively researching and investigating the necessary market elements to shape your development strategy. Order our top-notch elaboration components and all the required solutions for a project establishment that considers the collaborative features of all market participants.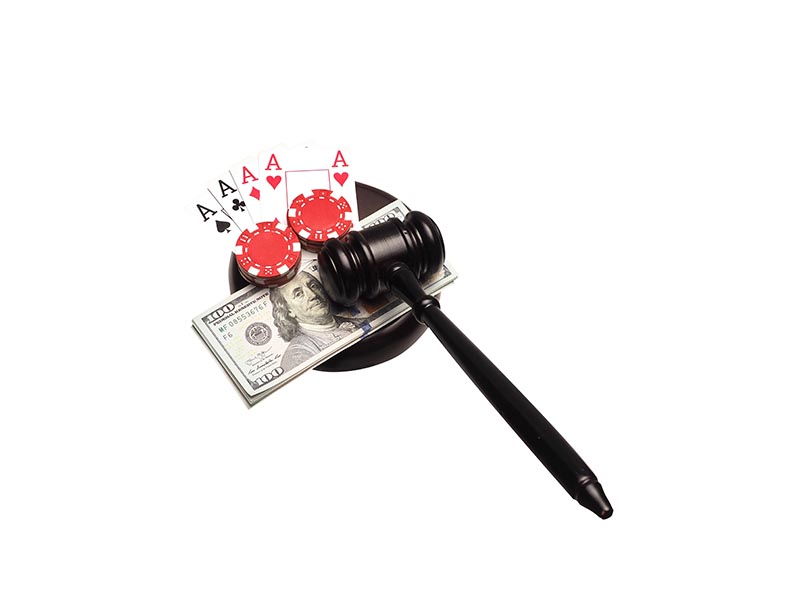 Effective communication between legal entities and managers is a vital starting point for delivering safer gaming initiatives.
However, diverse scenarios for different operators currently exist:
Early adopters. Some managers lead the way in implementing responsible gaming practices and willingly provide research to substantiate their efforts.
Latecomers. Conversely, some managers, whether due to inexperience or reluctance, may not engage without clear regulatory guidelines.
Balancing the interests of various stakeholders poses an enduring challenge for regulators. An essential principle is the equitable treatment of all parties involved. The coexistence of responsive, cooperative operators alongside their less scrupulous colleagues has been a recurring reality.
Unless regulators establish clear, unambiguous rules, taking action on operating permits becomes an intricate task. In such instances, the imposition of requirements emerges as a valuable strategy, even though it may be perceived as somewhat assertive by certain market participants.
From the perspective of willing operators, their motivations are noble and primarily aimed at assisting individuals with issues related to obsession and problem gambling. Managers prioritise adherence to established regulations as their foremost responsibility. However, when operators aspire to distinguish themselves, they often surpass the regulatory requirements, ready to face certain challenges.
Regulators enthusiastically welcome managers' commitment to going beyond basic prerequisites. Yet, if platform administrators anticipate challenges in their pursuit of higher standards, authorities should acknowledge the potential obstacles for them.
The intentions of these diligent operators foster increased consumer interaction and promote responsible play. However, effective collaboration hinges on receiving adequate support and relevant feedback from regulators. Without this vital assistance, genuine cooperation remains an elusive goal.
Due to the diversity in perception of gaming activities as well as differences in the legal background, there is no single instrument for assuring a complete adherence to responsible participation. The only certain thing is the advantageous nature of collaboration among all members of the niche for the sake of creating a healthy environment for punters.
A strong working landscape can be achieved with a thorough understanding of the current and future of the sphere:
In the pursuit of creating a responsible gaming environment, the most popular tools and strategies involve exclusion lists, betting and depositing limits, reality checks, cooldown periods, access to resources, and identity authentication.
The inconsistency of regulative measures results in different areas being particularly specific regarding the established laws and requirements. They alienate the environment from being user-friendly, though future technology is likely to overcome this and other related challenges.
Market research on responsible gaming is indispensable for collaboration between operators, regulators, and other stakeholders who venture into new territories or adapt to evolving legal frameworks.
Effective communication between official entities and managers is a vital starting point for delivering safer gaming initiatives, with early adopters being preferred types of operators even though they may face certain challenges in their aspirations.
Close monitoring of regulative changes and cooperative landscape make Casino Market a valuable assistant for any part of the chain that requires help. Order our proficient aid in building a reliable and compliant brand in the quickly changing gambling world.
Share via social media
Do you like the article?
Join our Telegram channel
Have questions or want to order services?
Contact our consultants:
e-mail: manager@casino-market.com
Skype: support.casinosupermarket
Attention!
Check the information used to contact us carefully. It is necessary for your safety.
Fraudsters can use contacts that look like ours to scam customers. Therefore, we ask you to enter only the addresses that are indicated on our official website.
Be careful! Our team is not responsible for the activities of persons using similar contact details.