Casino Table Games Online From Table 10
Many casinos offer their players a standard set of slots and games of chance. But if you want more, for example, to diversify content and to spark interest of users, we recommend you to buy casino board games online. In large companies, which create their own casino software, table or board games are, so to say, an additional company profile, but a young Russian company Table 10 has chosen these type of gambling products as its main activity area.
The company produces really great and qualitative casino software. Even if we take into account that the company's staff was formed less than a year ago, a portfolio of the brand, in addition to Flash games, has many HTML5 games for the casinos. You can buy online casino software created by professionals of the Table 10 company from Casino Market, which also can offer you a turnkey casino.
Personal approach to projects is very important for the company's employees. Specialists create casino software not by a technical pattern – they think over every detail. Table 10 is a team of talented programmers, artists and video designers, who develop qualitative casino games together. At the wish of a client, it is possible to expand the functionality of Table 10 games or to order an additional language version for the user market.
The main feature and one of the strongest points of table games from Table 10 is its perfectly drawn graphics and realistic mechanics. The level of design of all games from this developer has grown so much over the year that Table 10 is planning to enter Western markets.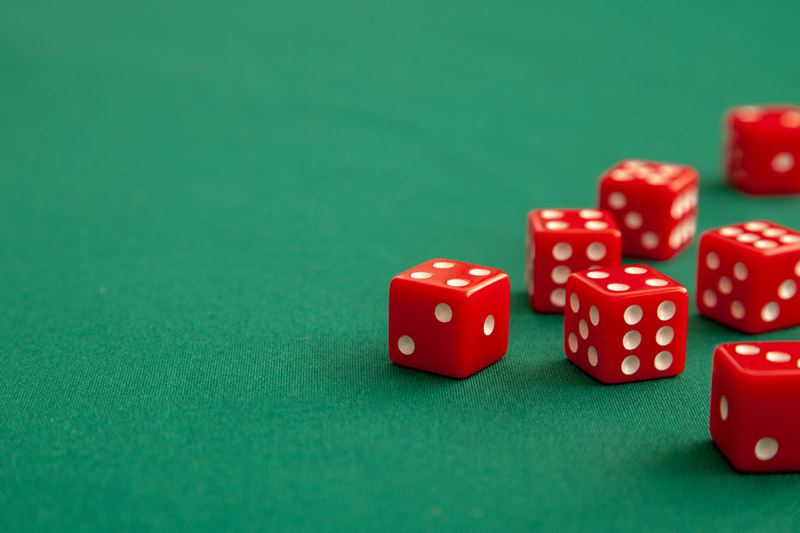 The company's refusal from the Flash format in favor of HTML5 is connected with this focus on the Western gambling market. It is very beneficial, because casino software should be adaptive and easy-to-use.
Table 10 provides comprehensive support to those customers, who want to buy casino or it.
The young team is not ready to rest and continues to work on new projects. The main aim of the company is to provide customers and players with a wide range of casino software: seka, domino, backgammon, Texas Hold'em, 3-card poker and pool-8. Employees of the company change old versions of Flash games into the HTML5 platform and develop casino software for casino table games online tournaments.
As we have already mentioned above, the main specialization of Table 10 is high-quality casino board games online. This casino software can be easily integrated into an online casino, a service or a payment terminal. In these games operators are able to organize multiplayer tournaments and show ratings of players. Also it is possible for users to play with a bot: all they need is to select a level. If customers are planning to purchase a turnkey casino, Table 10 will offer them branded gaming halls and tables.
You can buy the following games from the described developer:
For fans of billiards the company can offer excellent casino software. Billiards on the Internet is not only an emulator of the classic game, but a platform, where players are able to communicate with each other. Clients of the gambling establishment also can chat, choose opponents and agree on the terms of a game. In billiards you can to play both for real money and for interest. Also you can attract new players to your casino with the usage of free games.
The table for billiards with standard markings looks very realistic, and by applying a simple functionality and a billiard cue it is easy for players to aim and play a stroke. The bottom panel displays accounts and names of the participants. If the game is played for money, at the top of the screen clients will see the amount of their bets. The background of the billiards is blue, but as we have already said, this game may be personalized and branded under the gambling establishment.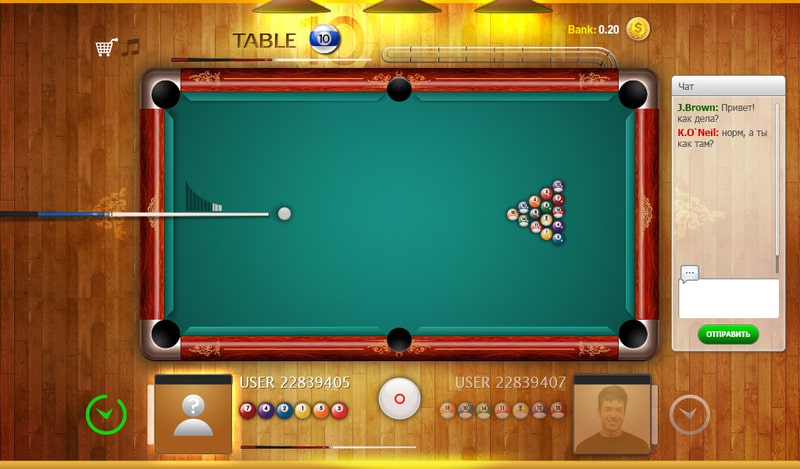 You may rarely see online billiards in casinos, but there are a lot of fans of this game. The point is that it is not easy to develop the dynamics of billiards in Flash and HTML5 formats. But Table 10 has managed to develop a realistic, a user-friendly interface and smooth game mechanics, which deserves a highest reward.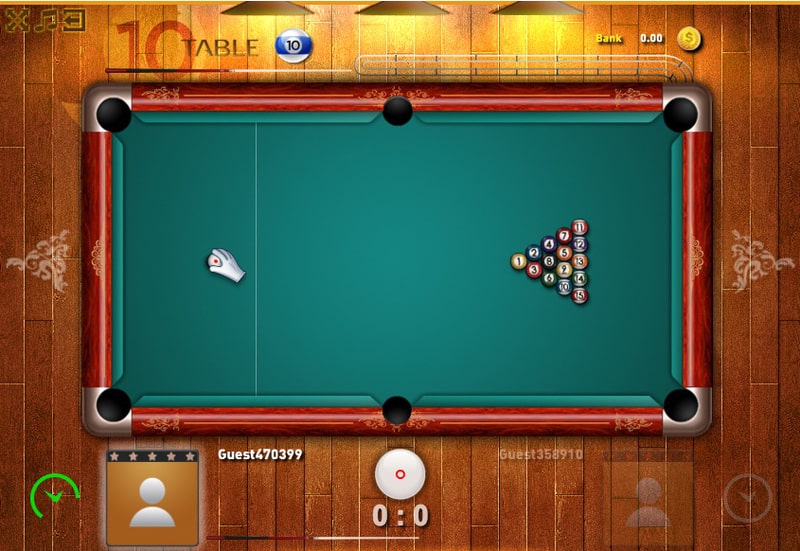 The presence of dominoes among casino table games online is an unexpected surprise for gamblers. Rules of this game are familiar to most people, and some of them even have a box with their favorite game at home. There are many requests for "dominoes online" in searching systems, but not all casinos are able to offer this product to their customers. If you integrate casino software for dominoes from this developer, you may be sure to get additional casino traffic. The interface of this product will suit for any market. Customers from all over the world will visit the website of your gambling establishment and play dominoes online.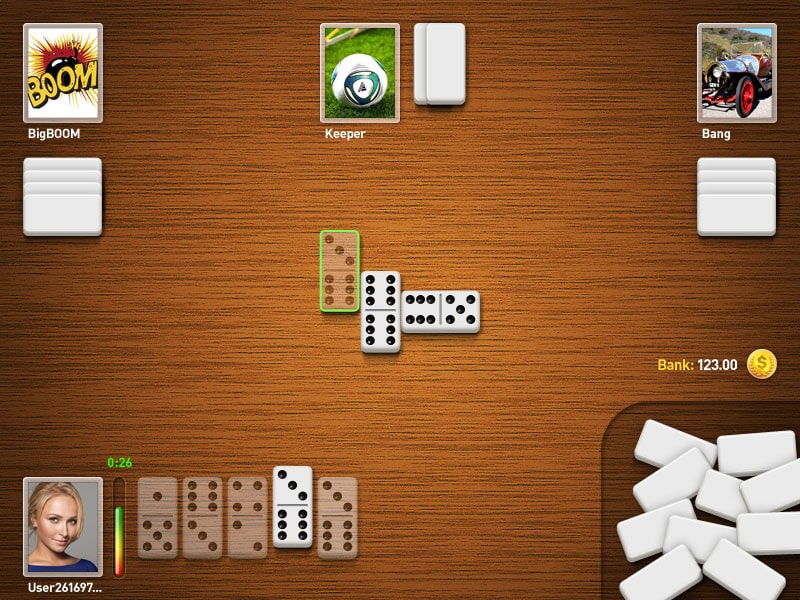 The operating system of the game looks quite simple. On players' right lie bottom sides of the dominoes, and after each move they can choose the missing peace. In the dominoes from Table 10 you may find all sorts of combinations as in a real table game. The aim of the game is to use all dominoes from the hand. The Dominoes from Table 10 has the option of a multiplayer game. Points are calculated according to the classical scheme: points of the remaining opponents are added to the prize fund of the winner.
This game is known by all citizens of post-Soviet countries. Seka from Table 10 was also developed as a multiplayer game for 2-10 people. Depending on the number of jokers, there may be 32 or 36 cards in the deck. Each player is given 3 cards, and the winner is a person, who will have the largest combination of cards at the end of the game. Seka is a very exciting game where results depend mostly on the willingness to risk. Many people find it not so interesting to play this game for free, so they often play for money.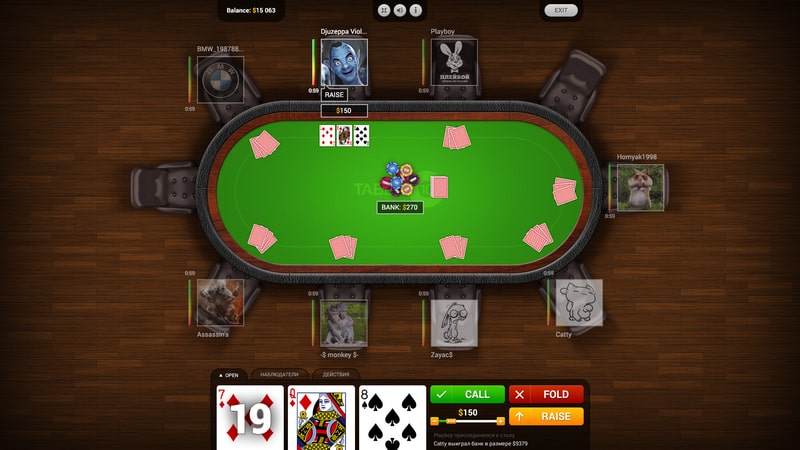 If you want to purchase casino games, we recommend you to buy online casino software from Table 10 for the Seka game. Your clients will be able to play not only by themselves, but with their friends as well. Thus, you will increase the flow of players and revenues alike.
A collection of casino board games online is constantly expanding. Moreover, you can order a development of the game or an additional functionality. The design and interface of games that were listed above differs from similar ones created by competitors. Modern online gaming technologies used by Table 10 will bring profit to both developers and clients. Its specialists will help you to buy casino and to install casino software. Also there exists an opportunity to rent a turnkey casino, which will help you to enhance the amount of revenues.
For some online casinos it is very beneficial to offer their guests different free games. It helps to attract casino traffic and new customers. In the gambling market such a strategy works in a highly competitive environment.
Table 10 has several game modes for online casinos:
betting;
free game;
demo version.
These game modes can be customized in various ways: activate, deactivate and provide casino users with all three options. Playing for free customers receive the necessary skills in certain games. After they feel that there is a chance to win a prize, they can start playing for money. This is especially true for table games on the Internet, because while playing them you will need a strategy and clear understanding of what are you doing. Having bought casino software from this developer, you give your players an opportunity to receive a diversified experience.
The platform with online games from Table 10 also provides some social functions. For example, users can send each other credits for games. Besides, these casino games are connected with social networks, from which they can provide owners of online casinos a good coverage and additional casino traffic. So, players can invite their friends to play a game of dominoes or seka. Add casino table games online from the described company to your website, and the casino will bring you high profits through social games.
Table games from Table 10 have several control modes and operating models:
single-level control;
multilevel control;
integration of software into the service and online casino websites.
A process of the installation of casino software into an existing online gambling establishment can be carried out together with other platforms for online casinos. The management office can be customized according to the needs of operators.
It is important for operators to see the results of their work, the number of clients, the amount of bets and income of the casino. This is why the company has developed a detailed reporting system.
The main advantages of reporting:
real-time statistics;
ability to draw reports for the selected period;
several types of reports, depending on the level of access of operators or administrators;
personalized journal in a convenient table and an ability to receive separate reports on users, suppliers of games, games of chance and transactions.
Security and protection against fraud is very important for online casinos too. Large companies, which work in the sphere of high risks usually hire a risk-manager. But Table 10 offers casino software, which will provide a reliable protection of your website and server:
system for organizing joint activities of game servers;
software to protect important operations and online casino management modules;
tools for management of risks and protection against fraud.
All solutions from the company are regularly tested and certified. Remember that you must cooperate only with trusted suppliers and have only a high quality content, and Table 10 is your ideal candidate for a partner.
The reputation of the company is unblemished. It clearly follows its priorities and daily improves the quality of provided services.
An important feature of the brand is its focus on customers needs. All elements of products, from the interface language to the gaming table can be easily customized. You will not need to develop a gambling establishment from scratch – it will be more wise to spend time and resources on communication with developers and designers. If you have decided that you need these casino board games buy them from the company and brand the lobby, tables and banners in the way you prefer.
Currently the provider is actively working on the creation of a virtual casino with classic board games. Therefore, by choosing Table 10 as a partner and a casino software provider, in the future you will be able to receive updates and an access to new developments of the company. Table 10 aims to be a leader in the sphere of production of casino table games online, and we think you will agree with us that it is always a pleasure to work with such specialists.
Table10 produces colorful and profitable online games such as Dominoes, Billiards, Backgammon, Seka and so on. HTML5 games from Table 10 can be bought from Casino Market, which also offers the development of a turnkey casino.
Share via social media
Join our Telegram channel
Attention!
Check the information used to contact us carefully. It is necessary for your safety.
Fraudsters can use contacts that look like ours to scam customers. Therefore, we ask you to enter only the addresses that are indicated on our official website.
Be careful! Our team is not responsible for the activities of persons using similar contact details.
Have questions or want to order services?
Contact our consultants:
e-mail: manager@casino-market.com
Skype: support.casinosupermarket