The casino industry is a popular springboard for the implementation of advanced IT solutions. Artificial intelligence, blockchain products, and non-fungible tokens make the niche better and much more interesting and profitable.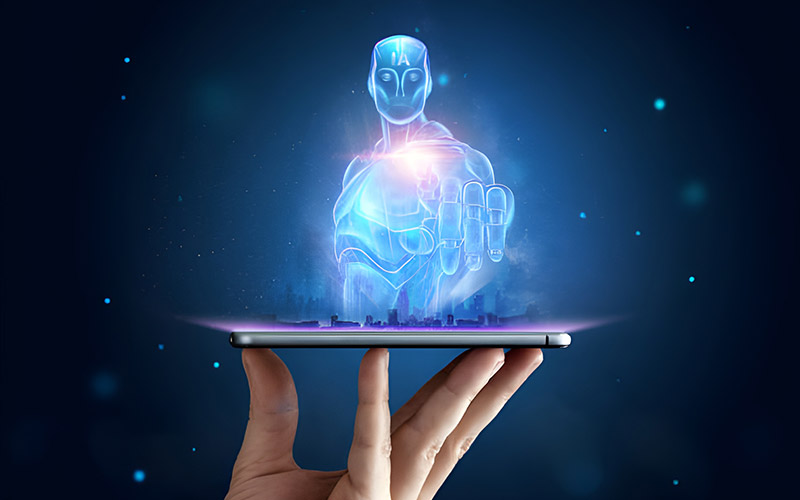 The Casino Market company will tell you how technological innovations affect the development of gambling and the capitalisation of the market. You will also find out which iGaming projects to invest in today to make a decent profit tomorrow.
These are AI programs and machines that can imitate human actions, as well as learn and perform complex tasks.
The product has been used in the casino entertainment sector since 2015. One of the first AI-based solutions is the DeepStack system for Texas Hold'em. It managed to defeat professional poker players by applying machine learning technology.
In 2017, another bot, Libratus, was presented. It was built on computational game theory.
At the start, developers from Carnegie Mellon American University loaded only the basic aspects of Texas Hold'em into the bot — the sequence of moves and prize combinations. As the rounds progressed, Libratus began to learn and improve. In 2017, it defeated 4 professional players:
Dong Kim;
Jimmy Choo;
Jason Les;
Daniel Macauley.
In 2019, an AI-based poker bot began to be used by the US Department of Defense for the creation of military simulators.
In 2023, operators of online casinos and digital betting shops are using AI everywhere to improve user experience, protect customers and business owners against fraud, automate routine tasks, etc.
The benefits of the technology for the iGaming niche:
Upgrading the website's security

Machine learning algorithms are proactive. They analyse tens of thousands of behaviour patterns on gambling platforms and, based on this information, identify and block suspicious activities. Such actions can be performed by both fraudsters and minors who want to hide their age.

AI is built into security software to prevent hacker attacks and technical failures caused by incompetent staff members. The system instantly recognises attempts to implement DDoS files, Trojans, or spyware into the resource

Confirmation of the legality of operations

The technology is an important component of the risk management module. Its main task is to verify the final senders and recipients of funds to avoid money laundering and terrorism financing.

AI programs help online casinos work within the law and comply with AML and FATF policies

User identity verification

The system performs authentication based on personal data, biometrics, and geolocation. Modern software identifies gamblers depending on at least 2 parameters to 100% verify their identity.

AI programs help operators fight ludomania, including by such a tool as blocking minors. This category of players is more exposed to the risks of gambling addiction than others

Automation of routine tasks of casino operators

Artificial intelligence is used to create bots, which are then built into the front-end of a gaming site.

They can solve the standard problems of customers. These are registration, verification, deposition of funds, cashing out bonuses, and much more.

The addition of an AI bot reduces the burden on the casino's technical support service. Answers to basic questions are redirected to a virtual assistant, while the resolution of complex issues (for example, problems with the withdrawal of funds or reception of a personal bonus) remains the responsibility of the real employees of the gambling establishment

Improvement of user experience

The AI casino system works by analogy with Netflix, the popular American service.

The program studies and analyses the history of games of customers (favourite slots, manufacturers, sizes of bets, and themes of solutions). Based on the obtained data, the system provides the most personalised services that will definitely attract players.

Information is received from online casinos and other open sources. Operators can use analytical tools offered by Google, Yandex, Facebook, etc.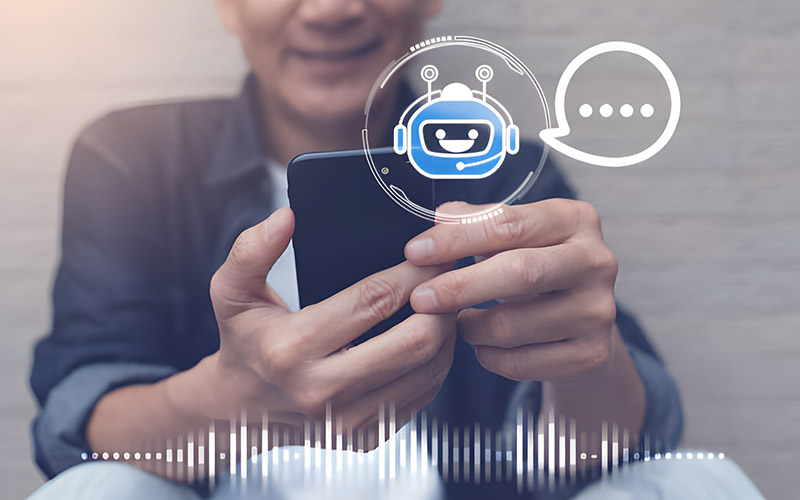 The iGaming project is created based on the popular messenger. It can be Telegram, Instagram, VKontakte, or others. Developers also use artificial intelligence algorithms. Thanks to this, a ready-made chatbot can educate itself — for example, remember the previous answers of a client and, on their basis, offer only those games that will interest him.
The messenger-based casino has a unique front-end, which takes into account the peculiarities of interaction with the social network (there are hotkeys, simplified registration in a Telegram or Viber account, etc.). The backend is the same for gaming sites and mobile betting applications.
Advantages of launching a digital casino based on a chatbot:
Increase in the number of platforms. The solution's functionality is similar to that of an online gambling establishment. It includes the registration and verification of players, acceptance of deposits, payment of winnings, accrual of bonuses, and much more. The transition between the chatbot and the desktop casino is automatic.
The attraction of targeted traffic. Users of the messengers are young and energetic people who make up the target audience of iGaming resources. Interaction with them through a chatbot is much easier compared to alternative methods of promotion (such as SEO).
Improved customer service. All tasks are performed using a virtual assistant, which is convenient and safe.
The technology is considered one of the most advanced ones and is beneficial due to its decentralised nature, high security, and availability from anywhere in the world.
According to Dapp Review, gambling accounts for more than half of all digital applications (DEX) are based on the Ethereum blockchain. In the TRON ecosystem, 8 out of 10 commercial products are online casinos and sportsbook platforms.
Blockchain is becoming an integral part of the gambling industry. Use the distributed ledger technology today to gain a competitive advantage in the future.
Entrepreneurs should definitely offer payments in digital assets on their iGaming sites. Such a decision will help them attract new players without the risk of losing regular customers.
Benefits of accepting cryptocurrency bets:
The highest speed of transactions. The time of the deposition or withdrawal of prizes is 5–10 seconds. Instant crediting of funds is explained by a decentralised approach to data transfer. The operation of the system does not depend on banks, international financial organisations, the tax service, and other regulatory authorities.
No commissions. Entrepreneurs and their clients do not pay fees for transfers, thus significantly reducing monthly operating costs. It is easy for gamblers to create a digital wallet in Bitcoins, Litecoins, Ethereums, or any other cryptocurrency.
Expansion of the geography of users. Bets can be accepted from customers who live in France, the USA, the Philippines, Australia, etc. The location of punters does not matter due to the decentralised nature of the blockchain.
Huge response from the audience. Players prefer cryptocurrency transfers due to their anonymity, high security, and wide range of bets. You can bid from 0.0001 BTC to 2 BTC or more per spin.
Such a website can operate based on a DaP application, so all wagers are accepted only in digital tokens. Casino owners can add BTC, LTC, TRON, and other units, but they can only work with Bitcoin.
Features of a blockchain gambling platform:
Autonomous and safe operation. Thanks to the nature of technology, it is theoretically impossible to make any changes without the consent of operators. Information about transactions and personal data of clients (addresses of cold and hot wallets and passwords) is encrypted via cryptography. Bitcoin uses the SHA-256 algorithm, Litecoin uses Script, etc.
Guaranteed honesty of the results and payment of prize money. The winner of the session receives a reward automatically — smart contracts built into the blockchain casino are responsible for this. The order of successful and losing combinations is encrypted previously, so it is impossible to falsify the results.
Modern gaming portfolio. These are BTC slots, dice, and crush entertainment. The product range is huge: from traditional solutions to multiplayer games with an unlimited number of participants in one round. The content does not need to be certified since the honesty of the results is confirmed by blockchain algorithms.
Malta, Curacao, Costa Rica, and other offshore jurisdictions are distinguished by loyal legislation in relation to blockchain games. Leading European countries are also working on the liberalisation of the cryptocurrency market. The use of digital assets is regulated in Germany, the United Kingdom, Lithuania, Estonia, and other states.
Non-fungible tokens are created based on the blockchain technology.
They are responsible for the uniqueness and security of digital objects. Each NFT is one-of-a-kind, which is defined by the software code. The right to own such tokens is specified in the smart contract.
In gambling, the role of NFTs can be played by:
slots;
game characters;
artefacts (weapons, clothes);
access levels;
bonuses;
parts of the interface (pictures, avatars, music screensavers), and so on.
The key feature of non-fungible tokens is the constant growth of their value. Therefore, entrepreneurs often invest in NFTs to make money.
A good income comes from adding games with non-fungible token elements in online casinos. Their owners receive new solvent traffic, which is converted into regular customers.
The Evolution Gaming Swedish provider was one of the first to add NFTs to their bonus program. Thus, several CryptoPunks digital cards (that can be obtained during risk rounds) appeared in branded Megaways slots.
The integration of NFTs has increased the interest of gamblers in Evolution products. The provider plans to continue using non-fungible tokens in its slots and card entertainment.
At the beginning of 2023, the size of the NFT market was estimated at $3 billion. The industry's capitalisation will reach $13.6 billion by 2028 according to analysts from MarketsandMarkets.
The growth of the niche is affected by the creation and development of the Metaverse. An alternative digital world was invented by science fiction writer, Neil Stevenson, in 1992. Almost 8 years later, Facebook (the Meta brand) decided to make a large-scale project a reality.
Google, Apple, Yuga Labs, WeChat, Fortnite, and other companies are also investing in the growth of Metaverse. Experts predict that by 2028, its value will be $758.6 billion. In the virtual space, people can construct buildings, participate in conferences, and play casino games as well.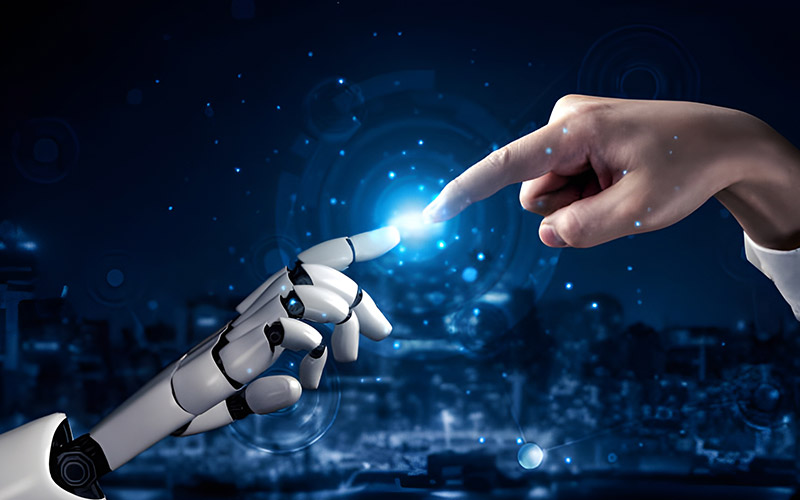 The industry is growing rapidly due to the introduction of modern IT solutions.
Artificial intelligence is used to improve the security of gaming sites, automate many of the operator's routine tasks, and simplify the customer verification procedure. Machine learning algorithms help online casinos remain in the legal field and protect entrepreneurs from fraudsters and dishonest players.
Integration of cryptocurrencies increases the speed of transfers, reduces the cost of transactions, and expands the geography of clients. The launch of a gambling startup based on the blockchain ensures the autonomous and safe work of operators.
Investing in NFTs guarantees a good income in a short time. Non-fungible tokens in the form of slots, bonuses, characters, artefacts, and access levels attract solvent traffic to gaming sites.
You can establish a profitable business with the help of Casino Market specialists. We will help you with the creation of projects of any complexity level and provide licensing services, as well as effective marketing tools.
From us, it is possible to order:
a turnkey online casino;
a White Label platform;
live products;
Bitcoin gaming site, and other solutions with high payback.
We can also develop unique HTML5 slots, write a business plan, and create high-quality gambling or betting software.
Share via social media
Join our Telegram channel
Have questions or want to order services?
Contact our consultants:
e-mail: manager@casino-market.com
Skype: support.casinosupermarket
Attention!
Check the information used to contact us carefully. It is necessary for your safety.
Fraudsters can use contacts that look like ours to scam customers. Therefore, we ask you to enter only the addresses that are indicated on our official website.
Be careful! Our team is not responsible for the activities of persons using similar contact details.