Experts of the Casino Market studio will tell you about the features of managing gambling and betting platforms in unforeseen situations. You can also learn how to quickly solve problems without losing the trust of clients and B2B partners.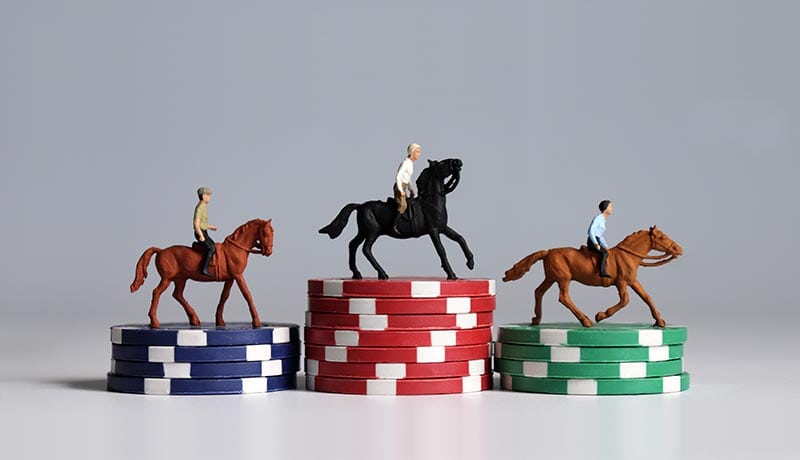 The gambling niche, like other sectors of the economy, is subject to risks and, unfortunately, can lose profits.
One recent example is the pandemic that took place in 2020. Due to the sudden outbreak of the disease, governments in many countries had to make hard decisions. They implemented strict quarantine measures, prohibiting entrepreneurs from communicating directly with customers. Tourism, air traffic, trade, the restaurant business, and gambling suffered more than other industries. Their losses are estimated at billions of dollars.
The situation around COVID-19 is also an example of how firms can withstand a crisis and diversify their activities in no time.
In 2020, many offline casinos switched completely or partially to the online format. Live studios with professional croupiers and round-the-clock video streaming were created based on gambling halls. Bookmakers focused on eSports and virtual competitions while traditional tournaments (such as championships and leagues) were suspended.
According to experts, the land-based sector will only fully recover by 2026. At the same time, the digital field is experiencing unprecedented growth, which will only increase in the future.
Pandemic-related restrictions are not the only threat to the niche.
The niche is exposed to several types of risks:
External. They are caused by changes in the political, social, and economic situation, updating of the legislation, natural disasters, as well as a rapid ecological deterioration.
Operating. Such a category is the most predictable. Risks may be associated with failures in daily business processes, technical difficulties, and lack of qualified personnel. This group also includes the likelihood of fraud (money laundering and bonus abuse). However, all these problems can be prevented thanks to continuous monitoring of the work of a casino or a bookmaker's office.
Strategic. Most often, they are caused by short-sighted management policies or an incorrectly chosen vector of the company's development. To protect themselves from strategic risks and crisis situations, entrepreneurs must always have a plan B.
The BCP concept is one of the key elements of the risk management process. This practice helps gambling brands quickly take action to protect their projects from losses that appear as a result of the crisis.
The features of BCP are described in the international standard ISO 22301 Business Continuity Management Systems.
The decision of operators to pay attention to this aspect allows them to achieve such goals as:
rapid restoration of key processes after the events that led to the enterprise's shutdown;
reduction of losses after natural disasters or sudden changes in the political and economic situation in the region;
ensuring stability and preventing undesirable consequences for players.
BCP is included in the package of documents which are necessary to attract external capital to a company. Large investors or top banks may refuse to consider a loan application if an operator does not present a detailed plan to provide business continuity.
It is also important to pay attention to the concept when reorganising a brand. This could be a merger of two independent iGaming firms, the acquisition of one enterprise by another, etc.
To create a Business Continuity Plan, the PPRR model is most often used. It was developed in 1978 by the American Governors Association, and has since gained widespread international recognition and is often seen as the basis of global crisis management practice.
The model covers 4 main components:
Prevention. At this stage, it is important for project owners to take precautions. In gambling, these are correctly organised processes, well-thought-out marketing policies, and an established supply chain (for example, acquisition and installation of games or timely updating of the entertainment catalogue). Working in the legal field also protects against crisis situations.
Preparedness. It involves the creation of a plan that will be used in case of unforeseen circumstances, such as changes in legislation. Casino owners must formulate a course of action and a clear distribution of roles.
Response. At this stage, operators evaluate available resources and coordinate behaviours based on the previously adopted Business Continuity Plan. Their goal is to ensure the functioning of gambling enterprises, protect their assets and interests, and maintain contact with B2B partners (software vendors and hosting providers).
Recovery. This is the restoration of normal activity. Entrepreneurs and their staff need to complete several tasks to normalise the work of their platforms.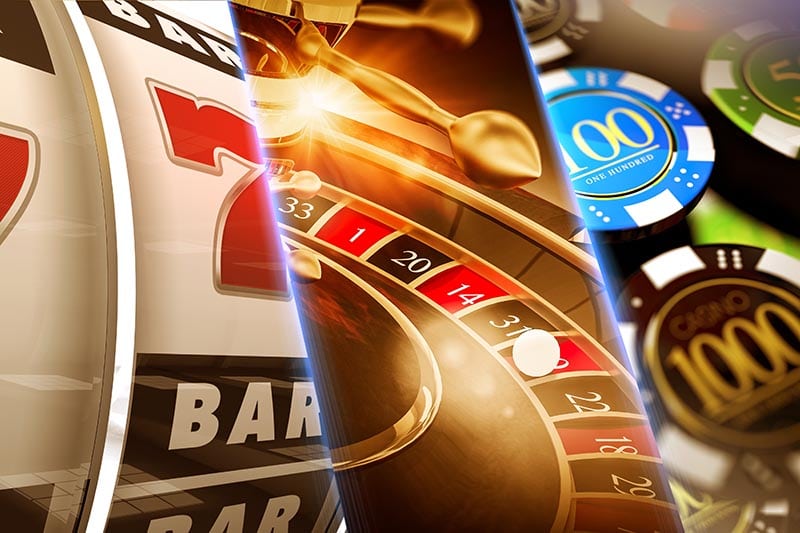 The DRP includes the steps that are necessary to quickly get brands out of crisis.
Main components of the document:
list of employees responsible for the optimisation of business processes;
step-by-step procedures and measures aimed at normalising the work;
resources (monetary, material, and labour) that need to be used;
inspection and testing schedules.
The recovery plan for the casino and sports betting industry includes the following measures:
Change in client-specific proposal. It means the addition of new content: slots, arcades, multiplayer fishing, etc. As for bookmakers, they can include betting on eSports and virtual competitions in their event line.
Diversification of activities. This is a more radical approach (for example, moving from the offline sphere to online or launching a casino with live dealers). Entrepreneurs can shift to the B2B segment by starting to produce original entertainment and then supply it to other companies.
Strengthening security measures. Such a step should be aimed at protecting the gaming site and its IT infrastructure (for example, remote servers), as well as preventing money laundering and wire fraud.
Automation of internal business processes. These are changes in the work of the technical support service, revision of contracts with suppliers of casino solutions, platforms, and payment software, the integration of a new CRM system, etc.
Each business proposal in the DRP must be supported by accurate calculations and show real benefits for operators. To evaluate it, ROI is usually used.
Return On Investment is a financial indicator that helps to calculate the real benefits of initial contributions, choose the most promising areas, and avoid extra costs.
The business recovery plan, for example, contains various schemes for diversifying activities (transition to an online format, addition of live content, etc.). ROI is calculated for each direction, which allows entrepreneurs to choose the most preferable option.
Changes in the regulatory framework are not always aimed at tightening market rules. Very often, authorities move towards casino owners to minimise overall industry losses when something unforeseen happens.
The GSC offers a Disaster Recovery program. It is intended for those companies that, due to special circumstances, cannot continue to work in the country where they have registered their projects.
Features of the option:
smooth transition of an iGaming site or a sportsbook platform to the Isle of Man without the suspension of activities;
simplified access to the jurisdiction's advanced IT infrastructure, including 6 modern data centres and a broadband 5G connection;
quick acquisition of a DR permit with the right to make the first licence payment no later than 90 days after the application's approval.
The region is characterised by a well-developed gambling community, low tax rates, and government support for the industry. Transferring business to the country will allow operators not only to stay afloat during the crisis but also to increase their profits.
In April 2022 (during the first months of a full-scale war), the Verkhovna Rada decided to reduce the tax burden on many sectors of the local economy, including gambling.
Casino owners and organisers of lotteries were allowed to switch to a simplified taxation scheme and pay only 2% of their income to the state treasury.
80% of licensed brands took advantage of such relief. From April to December 2022, they paid 53.6 million hryvnias in taxes. In February 2023, the benefit was cancelled, but it is worth keeping an eye on changes in the legislative sphere so as not to miss other profitable options.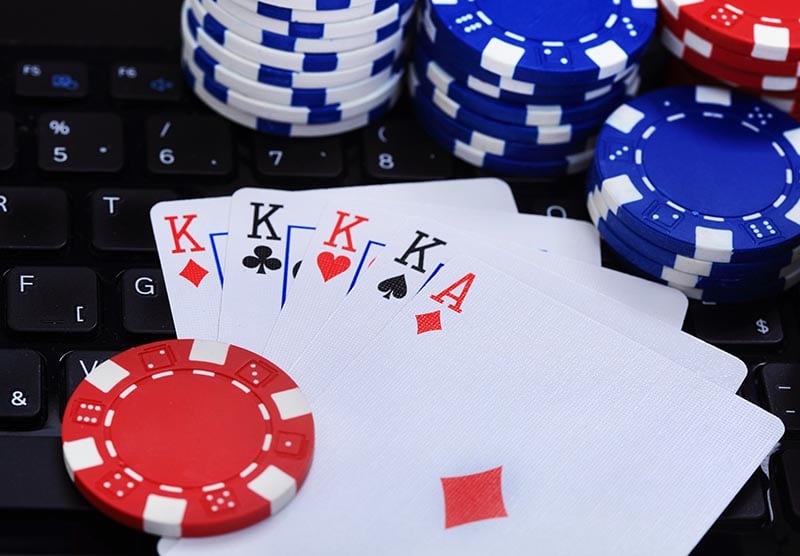 Entertainment for money, like other sectors of the economy, is subject to risks in unexpected situations.
The operation of casinos and bookmakers' offices is affected by external, operational, and strategic risks. They are caused by changes in the political or social environment, as well as technical problems and a vector of development incorrectly chosen by companies.
Diversification of activities, changes in client offerings, and strengthening of security measures will help to overcome moments of crisis. Automation of internal business processes will also have a positive impact on the profit of an iGaming site or a betting resource.
Casino Market experts have many years of experience working in conditions of crisis and prolonged economic recession. Our specialists will tell you which gambling areas are worth investing in during a market decline, and how to preserve and increase your income.
The Casino Market studio is your reliable vendor of security software. The product diversifies operational risks, minimises the chances of fraud and protects brands against money laundering or other actions of delinquents.
From us, it is also possible to order the following profitable solutions:
For all questions, please contact our managers.
Share via social media
Join our Telegram channel
Have questions or want to order services?
Contact our consultants:
e-mail: manager@casino-market.com
Skype: support.casinosupermarket
Attention!
Check the information used to contact us carefully. It is necessary for your safety.
Fraudsters can use contacts that look like ours to scam customers. Therefore, we ask you to enter only the addresses that are indicated on our official website.
Be careful! Our team is not responsible for the activities of persons using similar contact details.