It is advisable to start launching a gambling platform by creating a business model. It will help entrepreneurs visualise a future project, determine the key advantages, and minimise risks.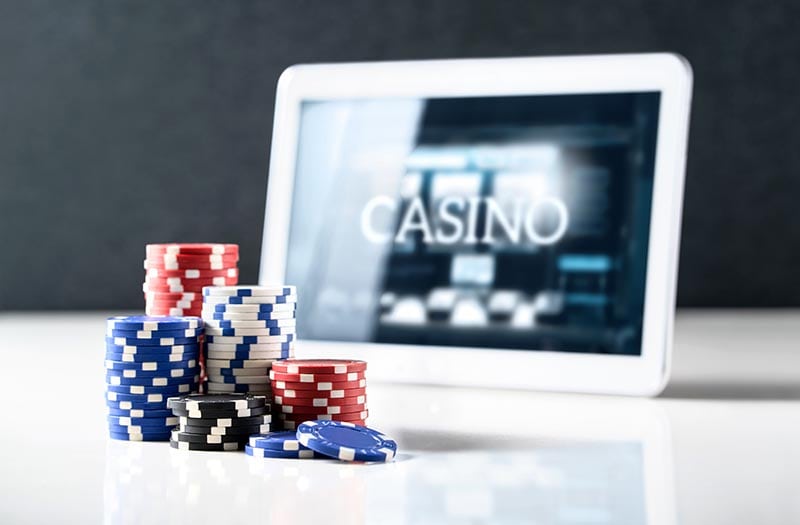 Experts of the Casino Market studio offer you to learn more about the launch of a digital casino.
This is a brief description of a startup, which takes into account its strengths, vulnerabilities, and development vector. The tool gives a clear idea of what services the resource provides (gambling options, lotteries, and betting lines), and how it can earn on it.
The solution does not include a detailed analysis of future cash flows, which is significantly different from a business plan. It also does not describe the actions required to achieve the operator's goals — for this purpose, a strategy is formed.
At first glance, the concept may seem overly theoretical, but it is used to create new growth points for an iGaming company and update the existing ones.
Entrepreneurs have 2 main goals:
The key task of operators is to convince investors to put money into their gambling projects.
To do this, entrepreneurs need to describe the following parameters:
return on investment;
payback period;
refund in the conditions of force majeure, etc.
More detailed calculations (for example, with a monthly breakdown or items of income and expenses) are carried out in another document. Here, casino owners show only numbers with an emphasis on the maximum benefit for the investor.
The business model is not advertising. Each figure must be supported by real data and demonstrate how the iGaming startup really works.
For example, the entire population of the country cannot be the base of potential clients. In this case, it is necessary to take into account restrictions associated with age, culture, religion, interests, purchasing power, and other parameters.
The business model will also be beneficial for those companies that launch gambling platforms without third-party investment.
The tool will help entrepreneurs perform several tasks:
organise the gathered information;
enter a highly competitive market with minimal costs and a reasonable allocation of funds;
evaluate the casino niche and the sportsbook sector;
see prospects and hidden risks;
test new ideas.
Read also: "How to open an online casino: things you did not know"
The business model answers the following popular questions:
how to make an enterprise more successful;
how to optimise organisational processes;
what resources need to be attracted for the company's growth.
Market leaders are known to earn money from so-called "milk cows". These are the most highly profitable areas of the company (for example, the provision of betting quotes or acceptance of bids in slots). These activities no longer require investment, but they are also not growing.
Trends in the iGaming industry are constantly changing and new ways are emerging to meet the needs of users. If 6–7 years ago, 90% of the content in casinos was 5-reel games, then today, the lion's share of offerings consists of cluster machines, solutions with jackpots, and social entertainment.
The business model helps adapt the brand's activities in accordance with current influences. This could be the addition of innovative payment systems (for example, blockchain settlements), the organisation of tournaments, and other aspects that will make the gaming site one of the leaders in its niche.
Read also: "The innovative trends in the gaming industry in 2023 and subsequent years"
It is worth noting the following main elements:
Product. This is what operators offer their customers. They can talk about it in general (for example, bets in online casinos) or provide more detailed analytics. This is information about types of content (slots, arcades, and cards), additional entertainment (such as lotteries), etc.
Target market. Entrepreneurs need to describe their intended interest group: gender, age, preferences, location, income level, and other factors. From this data, a portrait of the client is formed, which the company focuses on when promoting its services.
Expenses. It is important for company owners to understand how much money they will spend on the project launch and how quickly these investments will pay off. In the business model, it is advisable to indicate the main items of expenditure: creation of a website, purchase of software, installation of a payment system, and attraction of one player. A separate category consists of expenses associated with regulation. This includes the cost of the licence, annual fees for its renewal, taxes, and administrative charges.
Marketing strategy. Even at the stage of launching a casino or a bookmaker's office, entrepreneurs should think about how they will attract the target audience. The most popular way is to interact with affiliates. SEO optimisation, SMM marketing, and aimed advertising provide good conversion.
Cooperation with the B2B segment. These are suppliers of games, platforms, and payment solutions, as well as hosting providers and consulting firms.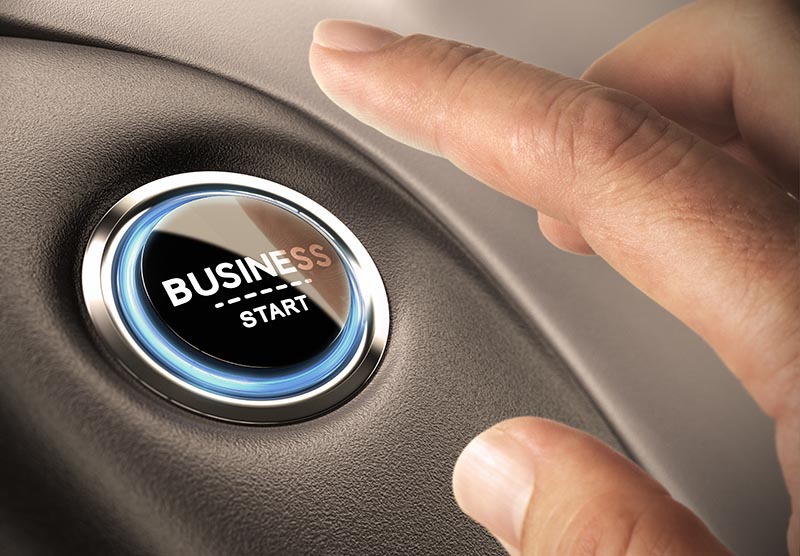 This is a universal framework for the analysis of enterprises. It was presented in 2010 by Swiss theorists — Alex Osterwalder and Yves Pigneur.
Canvas is not the only tool for building a business model. Over the past 20–30 years, many similar solutions have appeared in the market, but in the end, they are not the same.
The framework developed by Osterwalder and Pigneur is presented in the form of a short questionnaire with 9 sections. Each of the blocks describes some component. By answering all 9 questions, operators get a clear picture of their business model.
Let us consider each point of the Business Model Canvas, taking into account the specifics of online casinos.
Entrepreneurs need not only to mention all counterparties but also describe the form of interaction with them and indicate key B2B partners. For online casinos, these will be suppliers of entertainment products and settlement methods, without which the functioning of a platform is impossible.
The iGaming brands usually have long-term cooperation with major counterparties. Thus, operators need not only a one-time installation of payment software but also constant support for the system. Hundreds of transactions go through gaming sites every day. All of them must be processed on time and checked for signs of fraud.
Casino owners need to list the main steps their companies will take to:
attract new players;
create a loyal customer base;
generate income;
launch new gambling verticals;
retain B2B partners.
The main business process on any iGaming platform will be the organisation of wagering. Perhaps, over time, entrepreneurs will have new development vectors, such as holding lottery draws or releasing proprietary slots.
These are monetary, reputational, information, and human.
The business model must indicate:
how much money operators plan to spend on the project launch;
how many employees will be hired;
what communication channels are going to be used to promote an iGaming startup, etc.
In this case, it is necessary to explain how the operator's website differs from competitors, for example:
a selection of games from top developers;
a good loyalty program (which includes the provision of NFT bonuses or a huge number of thematic promotions);
comfortable playing conditions (minimum initial deposit or quick withdrawal of funds);
support for blockchain transfers, etc.
Its portrait should be described as accurately as possible. In gambling, these are usually men aged 25–40 with a stable income above average who consider the placement of bets a pleasant leisure.
Clients should be divided into several segments. An advertising campaign can also be launched for a female audience or the millennial generation.
In this section, it is necessary to describe options for interaction with players based on such characteristics as:
mobile or desktop versions of the website;
technical user support;
UX interface;
simplicity and convenience of registration;
special opportunities for regular clients.
Entrepreneurs need to indicate ways to attract and interact with their audience, for example:
affiliated services;
social networks and instant messengers;
advertising within applications;
publications on special websites;
e-mail newsletter, etc.
It is advisable to divide expenditures into 2 groups:
One-time. This is the cost of the licence, the charge for creating a website design and installing content, as well as the price of the gambling platform, etc.
Permanent. This category includes state and hosting fees, taxes, commissions to payment providers, and expenses associated with the attraction and retention of clients.
Here, entrepreneurs need to indicate the main sources of income.
In online casinos, these are:
players' bets;
subscription cost;
sale of in-game tools;
advertising revenues;
dividends from investing in related projects, etc.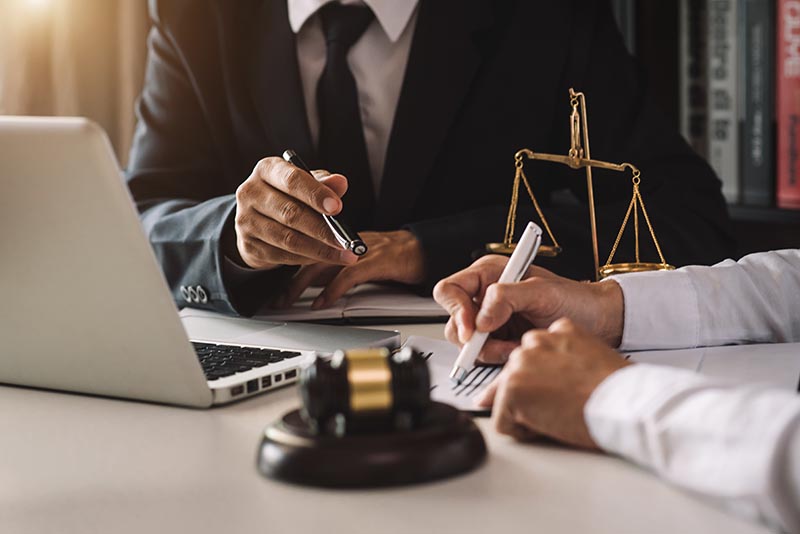 It is impossible to create an effective business model without taking into account the regulatory framework of the selected jurisdiction:
Thus, in Germany, the maximum bet is €1, and the duration of each spin is 3 seconds. Automatic and accelerated modes are prohibited, and there are also restrictions on casino advertising during the daytime.
The UK authorities prohibit the acceptance of deposits from credit cards and oblige operators to check the solvency of customers.
In Sweden, the maximum bonus per gamer is €10, and the total amount of bets per week is €460.
All these factors directly affect the income and expenses of casino owners, especially in the segment of marketing costs.
It is important to take into account the real state of affairs in the operating market and provide the most accurate and impartial assessment of the prospects for launching a startup in the selected region.
The tool provides a visual representation of the features and advantages of gambling companies, their vulnerabilities, and the development vector.
The main components of the solution include a description of the product, the target market, costs, the marketing strategy, and interaction with the B2B segment. The ready-made model will be useful when launching a project, finding investors, and diversifying the brands' activities.
Business Model Canvas is the most popular option among entrepreneurs. The framework consists of 9 sections where entrepreneurs describe their expenses and income, communication channels, key resources, as well as the uniqueness and value of the iGaming offerings.
The Casino Market studio is your reliable assistant in the process of running and scaling a casino business.
We offer a turnkey platform, a licensed White Label resource, a reliable website script, and other profitable solutions.
From us, it is also possible to order the following useful services:
For all questions, please contact our managers.
Share via social media
Join our Telegram channel
Have questions or want to order services?
Contact our consultants:
e-mail: manager@casino-market.com
Skype: support.casinosupermarket
Attention!
Check the information used to contact us carefully. It is necessary for your safety.
Fraudsters can use contacts that look like ours to scam customers. Therefore, we ask you to enter only the addresses that are indicated on our official website.
Be careful! Our team is not responsible for the activities of persons using similar contact details.