An internet casino can only be profitable with enough players joining it and playing regularly. Moreover, it is necessary for operators to attract the right audience that would like the content on the site. This can be achieved by studying the potential punters closely and trying to understand what appeals to them the most.
Our expert team offers an in-depth guide on analysing the audience and elaborating the advertising campaign with the focus on the right players. This way, an online gambling establishment will be enjoyable for punters to visit as well as lucrative for the operator to manage. Order the best audience-building solutions from Casino Market and start attracting beneficial players to your gaming websites.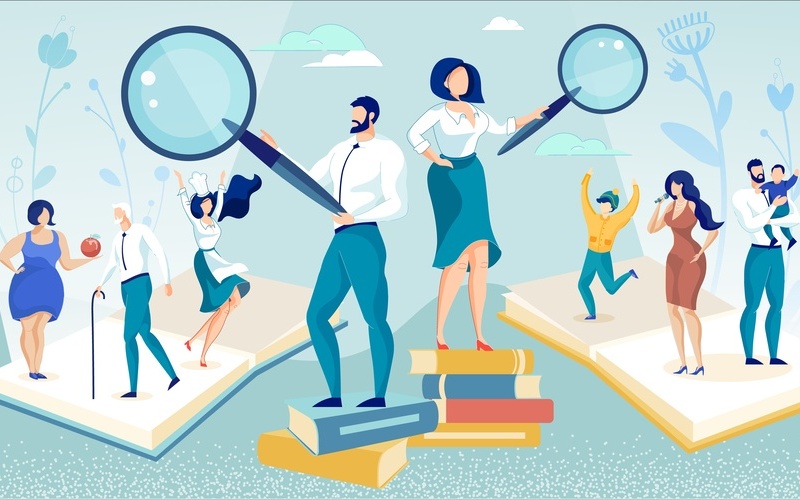 The manager of an online casino has to find out what type of players usually visit his gambling platform. It is possible thanks to modern data-gathering tools. The collected information will provide an operator with an opportunity to adjust the advertising campaign and start focusing on the potentially most beneficial audience.
According to previous analyses, conducted by proficient brands, all players can be grouped by several types, each having individual levers of influence. If an operator wants to maximise the acquisition rates as well as focus on a particular class of punters, Casino Market gladly introduces our guide in different kinds of casino visitors.
An online gambling establishment will start receiving the most profit after an operator separates all visitors by certain characteristics. The most common classification includes three groups, divided by demographic, behaviour-wise, and rational aspects.
Social and age
Maturity
Geographical location
Literacy background
Society background
Occupational relation
Sex
Pay grade level
Behavioural
Beginning players
Fixated identities
Consistent punters
Professionals
Competent gamblers
Rational
Aspiration
Personality-based traits
Manners
Incentives
Recreation features
Casino Market wants to introduce each group closer to bear in mind the correct approach to them. With the right knowledge, such operators will be able to focus on advantageous improvements of the platform in the future. It will bring even more profit to the businessmen.
Lifelong people's features might not seem to influence gambling-related aspects. However, the social condition and age-connected changes actually make a huge difference when it comes to entertainment.
Maturity
Gambling statistics has greatly advanced over the last few years. It positively influenced a lot of online casinos thanks to the obtained information about players' age.
Here are the most vital notions to consider:
Around 60% of punters are aged from 20 to 46.
A third of the entire gambling audience is already more than 46.
The rest 10–15% are young players (18–20 years old).
The technological aspect of this group plays a direct role. Since online gambling establishments can be accessed from a desktop or a mobile device, elder people can have troubles or just have used to ground facilities.
Literacy, Occupational, and Solvency
These three classes can be unified into a single group since they all influence mainly the same — the possibility to deposit.
Consequently, gambling experts distinguish three main levels for them:
Below average. Players without high education can not afford big expenditures. They usually play minimum bets, expecting to hit the jackpot.
Average. This group contains punters who earn more and most likely have higher education. They can afford to spend more and prefer to unwind after work shifts.
Above average. People of managerial positions with high-income levels are most often referred to as VIPs. They often play big bets and enjoy the process more than the result.
Concentrating on a single group is most beneficial for beginning businessmen. As an online casino progresses, an operator can embrace more targets and work with different social groups.
Sex
Operators should not believe such stereotypes that say that the vast majority of gamblers are males.
Statistics is explicit here:
56% of all online casino visitors are men;
44% of all online casino visitors are women.
The world has changed over the last hundred years, meaning more and more female players appear in gambling establishments. Besides, in some countries, the number of women-punters is higher. So, detailed statistics on a particular region will be beneficial for an operator to consider during the promotional campaign.
Geo
Cultural distinctions are key to a lucrative online gambling environment. What will work in Asia, might not be beneficial in America. Surely, the selection of an operational region is made on early stages of casino development. But the differences inside a country can also be huge.
For example, the Republic of South Africa is very diverse when it comes to the online gambling market. Some of its regions are pro-European, while certain areas appeal more to the continental culture. Proficient analytical instruments can be advantageous in planning a beneficial path of development.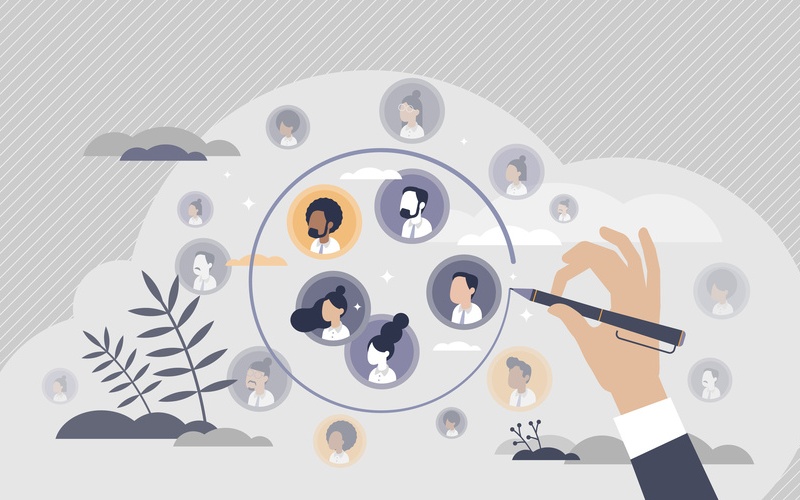 The type of behaviour during players' entertainment process shows their true aim. As a result, an operator can focus its development on making UX of the prevailing group more pleasant, boosting the profit.
Experienced casino managers distinguish 5 main classes of common gamblers:
| | |
| --- | --- |
| Beginning players | People who do not risk their deposits. Minimum bets are common with these gamers. First gambling experience is vital as it influences the frequency of further entertainment process |
| Consistent punters | Players who access gaming websites regularly. Their win/lose margin is usually small as they know when they should stop |
| Competent gamblers | Players who access a gambling portal for fun. They understand that a casino always wins in the long run but do not mind losing a certain amount. Visit iGaming websites rarely |
| Fixated identities | Punters who have problems with gambling entertainment. Unless addicted players have someone to stop them, huge losses are inevitable. Self-respected online casinos monitor such visitors and restrict their access by request |
| Professionals | People who make for a living with gambling. Their bets can be huge, but they usually play low-risk games (i.e. blackjack). Professional players also like to show off their status and can spend a lot on VIP statuses and premium tournaments |
General knowledge about potential players is essential. At the same time, their psychological preferences are similarly important. Casino Market introduces an extensive rundown on intellectual features of gamblers that will help operators boost their acquisition rates.
Aspiration
In order to attract gamblers, operators can find out what their audience is aspired by. The preferred ideas can be used in the interface configuration, game development, and even sound accompaniment.
One of the most impressive influential factors of the latest years was Covid-19. A lot of online casinos promoted social distancing, games that featured battling against viruses, and a lot more. As a result, their traffic skyrocketed since all people are familiar with this up-to-date notion.
Personality-Based Traits
When it comes to the types of gamblers from the personality side, operators usually distinguish two common groups. Their choices during the entertainment process are triggered either by calculations or by emotions:
People who are driven by mathematical possibilities do not like to play fast. If there is the slightest possibility, they will try to figure out the most beneficial combination and stick to it.
Players can also rely exclusively on their emotions during the gambling process. In this case, most of their choices will be spontaneous, depending on what they feel about a particular option.
Incentives
Similarly to personality-based traits, people also have different motives to gamble.
According to statistics, players access online casinos to:
try their luck — 54%;
unwind and spend leisure time — 34%;
earn funds for a living — 12%.
In most cases, separate statistical data and raw information will not help an operator receive an additional advantage. However, all aspects in combination with experienced assistance from Casino Market make up an amazing opportunity to boost acquisition rates and increase the profitability of the platform. Order our best advertising solutions and turn simple analytical numbers into real money.
The internet gambling business is a specific environment that brings more benefit to people who understand their audience. While beginning operators can still study the necessary materials on the Web and conduct independent researches, there is a better way out of this.
The Casino Market company is a proficient aggregator that offers convenient turnkey casino solutions. Our services include the research of player portraits for specific markets per clients' request.
This option includes:
professional assistance in choosing the right analytical instruments to conduct up-to-date data gathering;
distinctions of three main targeting groups (social and age, behavioural, and rational);
an in-depth guide on social-related aspects (maturity, literacy background, occupational relation, pay grade level, geographical location, society background, and sex);
explanation of behavioural patterns (beginning players, consistent punters, competent gamblers, fixated identities, professionals);
a detailed study on players' rational notions (aspiration, manners, personality-based traits, recreation features, incentives).
Understanding the audience and figuring out their most demanded needs is key to a profitable online gambling business. Order the best advertising solutions from the Casino Market professionals and perceive the portrait of your main player to benefit from it.
Reach us out via:
Skype: support.casinosupermarket
e-mail:manager@casino-market.com
the feedback form.
Share via social media
Do you like the article?
Join our Telegram channel
Attention!
Check the information used to contact us carefully. It is necessary for your safety.
Fraudsters can use contacts that look like ours to scam customers. Therefore, we ask you to enter only the addresses that are indicated on our official website.
Be careful! Our team is not responsible for the activities of persons using similar contact details.