The responsible gambling principles are fairly fresh implementations in the gambling industry. Once an effective attention-grabber from innovative operators, it has become an international obligation for all licensed online casinos. While each country establishes its regulations for responsible gaming, its essence is ubiquitous and simple — prevent harm from gambling activities.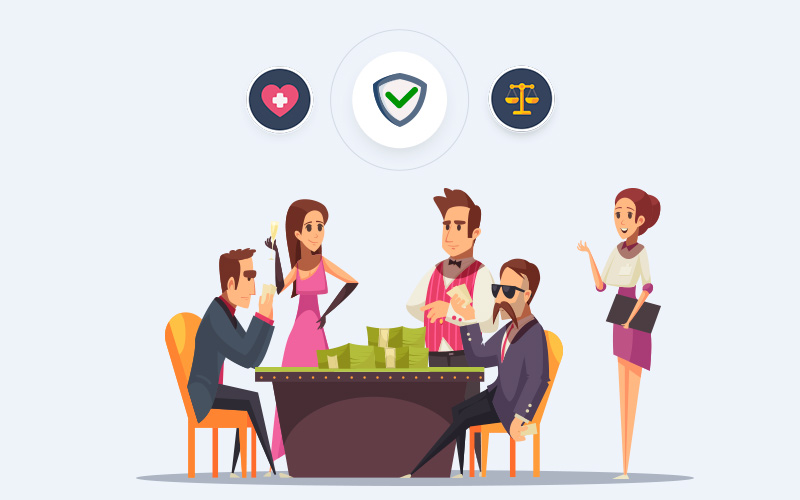 Casino Market has been into these lawful principles during all its operational experience. Our clients receive comprehensive support in complying with responsible gaming in the regulating jurisdiction. As a result, no problems with the laws, high level of clients' loyalty as well as increased profitability of platforms.
Order the turnkey business solutions that we adjust to the core principles of responsible casino activities.
After receiving a licence of a certain jurisdiction, operators are made to adhere to certain rules that eradicate possible harm of gambling activities to punters. It is a particular sort of protection for casino visitors against themselves.
Two categories of people usually require specific attention:
An underage audience that tries to sneak to gambling platforms illegally.
Players that show symptoms of addiction and attempt to play despite restrictions.
In order to prevent these two groups from increasing, online gambling establishments have to monitor all aspects of their functioning. It concerns everything from advertising campaigns to the formation of the appropriate attitude for gaming.
The legalisation of the gambling industry during the last years has sparked a series of discussions on both the economic and social impact on audiences. Responsible gambling must be approached comprehensively since there is no single working tool.
Operators are advised to:
integrate modern programs that help control players expenses and playing time;
prescribe the risks and rules of safe gambling in online casinos;
inform family or friends about financial or psychological problems of potential addicts to get timely support and qualified help.
For more than two decades of online gambling improvement, operators have come up with various efficient tools that enhance responsible gaming.
User identification

Self-respecting online gambling establishments require players to provide proofs of their identity.

Its main purpose is to understand whether a person has officially reached gambling age (in some countries it is 18, in others, it can be 21)

Self-exclusion

People who feel like they can not handle the gambling problem themselves resort to operators, asking them to limit access for a certain period.

This tool is also often used by the family members of potential addicts to ensure mental safety of a person

Employee training programs

The professional casino workers are trained to identify players' behaviour that implies an unhealthy gambling obsession.

Several technologically advanced analytical tools help them with automated registration of suspicious attitude

Passive and active interaction

Passive interaction with players implies regular announcements, news feeds, and additional information about the danger of obsessive gambling.

Active communication with clients is conducted in chats or e-mail correspondence and shows particular care from an operator's side for players' mental condition

Unobtrusive advertising

This global principle of responsible gaming stands about letting potential players decide whether they would like to access a casino or not.

A lot of jurisdictions monitor gambling advertising and warn operators who try to impose their activities in aggressive forms
Casino Market offers its clients complete support in adhering to responsible gaming. Our experts provide in-depth recommendations on the legal and loyal configuration of the platform to ensure the core principles. Order efficient services at Casino Market to become a respected representative of the gambling market.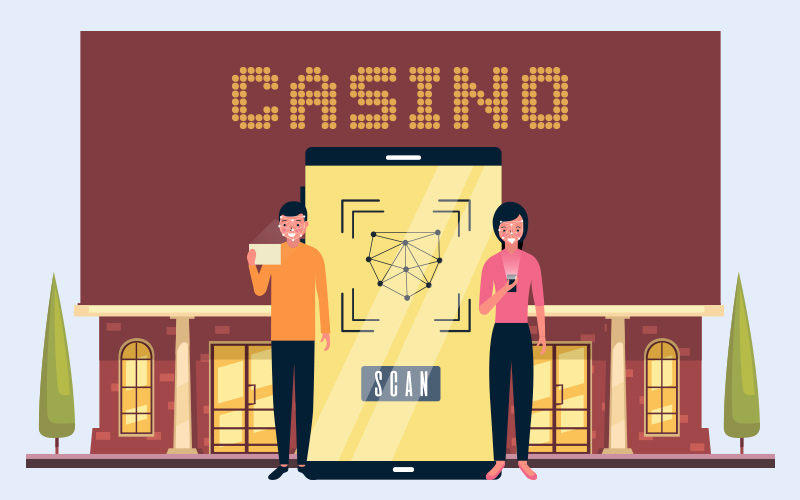 Even gamblers who think they are visiting a legal casino can be at risk. Not everyone checks a platform for a legal and up-to-date licence. In a land-based establishment, all responsibility for the game lies on the organisers. But who is responsible for the "transparency" of the gameplay on the internet market?
Self-respecting service providers consider it necessary to convince users of their good intentions. Ignoring the integrity control immediately raises suspicion and decreases loyalty levels. In order to boost users' confidence and to avoid any misunderstandings in the future, many platforms use additional services for hashing data.
The mathematical algorithms MD2 and SHA256 are the most popular software tools that can be utilised to check the veracity of the platform. Online casinos that do not resort to MD2 service can easily change the initial combination during the game to deceive the gambler.
The MD2 and SHA256 algorithms have the following operation process:
Before the player places bets, the resource generates a code sequence.
Using the chosen mathematical algorithm, the above data is hashed into the subsequent digital signature, which is immediately provided to the gambler.
The numbers are unique, so any change of the original data leads to a completely different cypher, since reversing the code to its original form is impossible.
After finishing the game, the gambler has the opportunity to compare the digital signature of the object with the obtained data.
The code check-up is conducted on specialised MD2 or SHA256 services.
Regardless of the chosen data hashing method, the digital code, previously provided by the gaming platform, guarantees a "transparent" entertainment process. Casino Market recommends operators to adhere to responsible gambling principles and consider MD2 or SHA256 services.
The European Gambling and Betting Association (EGBA) has adopted the major principles for online gambling marketing. The act details the self-adjusting powers in creating a protected online environment for players.
The document reached all members of the association who work on the territory of Europe. Other gambling operators that are planning to obtain licences should also consider the conclusions of the act. Gaming commissions of Belgium, Denmark, the Netherlands, Norway and Portugal have already ratified the document.
These rules regulate online gambling marketing. The authors took the European Union Directive on audiovisual media services as a core of the act. It says that self-adjusting should be a key link in securing underage from the harmful effects of casino internet promotion.
The EGBA asks for:
the moderation of information;
applying age control on platforms;
limiting the advertising time during broadcasting children's content;
using all available marketing opportunities in social networks to check gamers' age.
The act also contains recommendations on the refusal of sponsorship and other cooperation with children's organisations and events. The violation of principles imposes several sanctions.
The anxiety of regulatory agencies stems from concerns about the combination of gambling and psychological, financial, and social consequences of quarantine measures. Experts believe that the current conditions can push people to active involvement in gambling and even abuse them to replace previous main activity.
Besides, experts do not exclude the possibility that people weakened by a lack of healthy social communication may begin to develop problematic gambling behaviour.
The appeals of regulators are directed not only at market participants but also at users due to two main notions:
Responsible gambling is a two-way road. If players do not understand it and try to overcome operators' safety measures, hardly any principles of responsibility will have any influence on their problems.
Such tools as self-exclusion programs, setting deposit limits, playing expenses and sessions time are primarily controlled by gamers. Operators can only warn them about potential harm since restricting is an extreme limit.
Operators still have a standard set of responsible gambling tools at their disposal. But due to the realities of the current situation, regulators have promised to monitor the segment even more vigilantly. The most important thing in this context is the identification of the first signs of gambling problems by the site administration.
Casino Market offers its assistance in adhering to all principles of responsible gaming. We provide our clients with all the necessary services to make the players' experience enjoyable and not harmful. Order turnkey casino solutions from Casino Market and ensure the honesty of your project.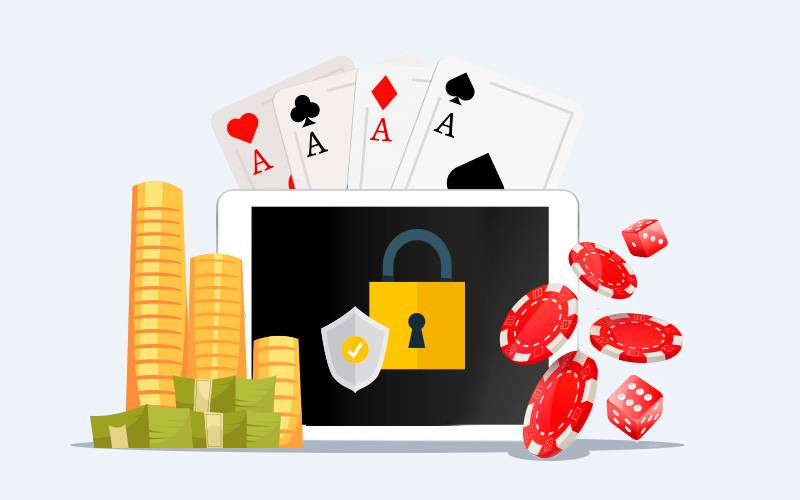 Even though casino profit should be the major concern of the operator, the methods of how this money is made should be justified. The modern audience values reputation a lot, so website owners should work towards earning it through the principles of responsibility.
Casino Market reminds of the key notions for this vital aspect:
Operators' main tasks under responsible gaming are to restrict access to the casino for underage and ensure people with gambling problems do not abuse the entertainment.
User identification, self-exclusion, employee training programs, passive and active interaction, unobtrusive advertising are the main instruments to ensure responsible gaming principles.
MD2 and SHA256 algorithms are the core tools that can be used to check the level of trust at online gambling establishments.
Working under European Gambling and Betting Association requires adhering to the set of regulations for responsible gaming.
The gambling problems can be particularly sharp during the quarantine situation, so operators are advised to be additionally vigilant in the times of Covid-19.
Casino Market supplies its clients with theoretical and practical recommendations on how to retain users and adjust to responsible gaming principles.
Order our turnkey business offers and join the world of the professional iGaming industry.
Contact us via:
Skype: support.casinosupermarket
e-mail:manager@casino-market.com
the feedback form.
Share via social media
Do you like the article?
Join our Telegram channel
Attention!
Check the information used to contact us carefully. It is necessary for your safety.
Fraudsters can use contacts that look like ours to scam customers. Therefore, we ask you to enter only the addresses that are indicated on our official website.
Be careful! Our team is not responsible for the activities of persons using similar contact details.