An operator of an online casino must understand where his money goes and comes from. Players' losses do not mean the profit of the establishment, and the purchased games are only a part of expenses. Casino Market offers to get acquainted with the financial aspect of the gambling business and understand the essence of earning on the gaming website.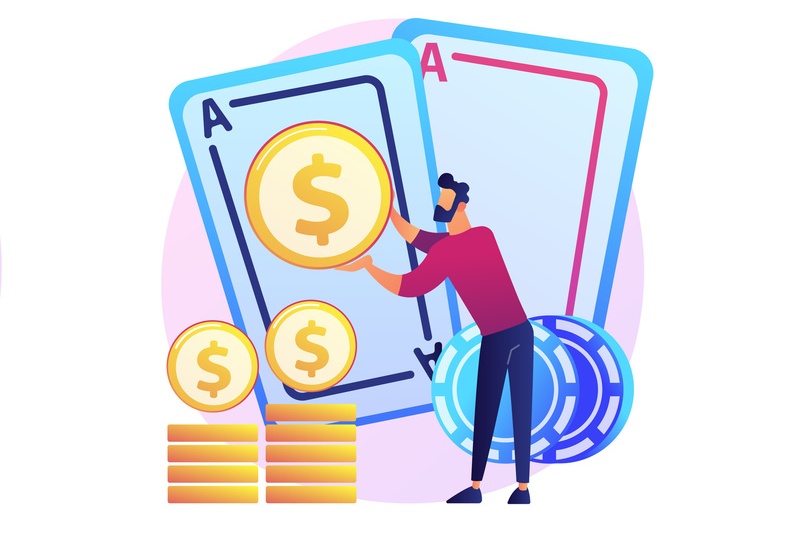 Order our proficient assistance in setting up a lucrative casino business on turnkey conditions.
The price of every casino website will be calculated upon the working pattern and provided functionality.
The complete cost will comprise of these organisational aspects:
Arrangement expenses. Resources for the foundation of the project, commonly ranging at $20,000–$250,000. The biggest lever of influence on the price is the registration country and its requirements.
Software contributions. The content received from the game manufacturers is laid with regular fees. In most cases, it is around 15% of the casino monthly income.
Advertising campaign. The expenses on marketing take at least 70% of the platform revenue. This way the casino is guaranteed to be popular among players and bear stable traffic.
The purchase or rent of entertainment software is usually the most costly part of every online casino. Market leaders offer a high but reasonable price for quality products.
Here are the main aspects that comprise the expenses on gaming software:
Regularly scheduled instalments. These are payments of up to 15% from each game on a monthly basis. Considering the demand and reputation of the content supplier, it could be less or more, ranging from 10% to 20%.
Installation charges. This option is especially valuable for new managers. The supplier integrates their product to the website, limiting the danger of any conceivable breakdown later on.
Jackpot commitments. This sum is normally determined with the consideration of the game's popularity. The manager keeps from 0.5% to 1% of every bet and stores it in a unified pot for a potential winner of the jackpot.
Premium subscription. Even though players do pay additional resources to access unique content, an operator also has to get prepared by installing individually designed games and other paid features.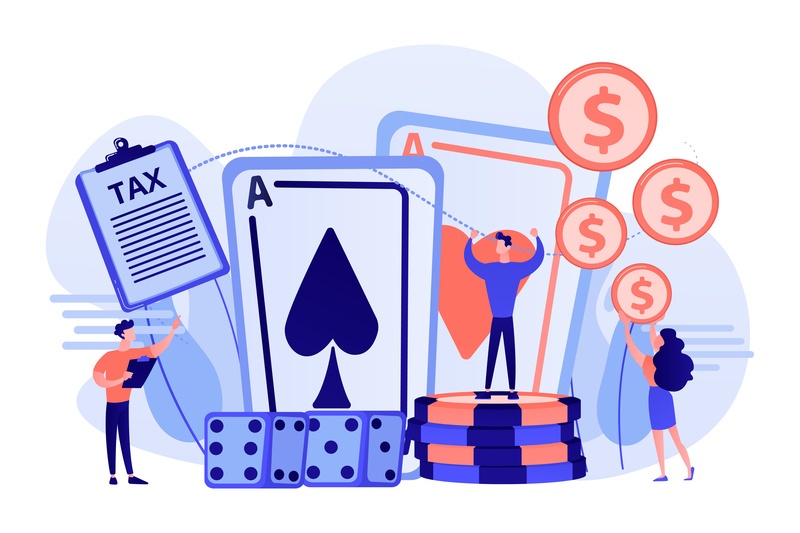 Casino administrators may request tax derivations from the product suppliers. They are viewed as a segment of income. However, taxes go directly to the authorities. Hence, it is typical to deduct them. Generally, it is sensible for the provider to take away the sums that are corresponding to the demand of the game in the casino.
A common experience to charge European clients more (about 17%) than Asian (about 12%). It is all because of the difficulty and eventual price to enter the specific operational area. In a lot of non-European business sectors, the software is subjected to much fewer requirements and certification measures. Apart from that, in controlled markets, a lot of additional expenses are spent to attract demanding players.
Regardless of the business sector, the entertainment software should be subjected to testing. It implies new expenses for checking laboratories. Even more obligatory fees can appear if a gaming commission asks the provider to host the entertainment content from the inside of the jurisdiction.
Accordingly, an operator is made to spend money on servers and equipment just to have the option to take part in the operational process. The entrance to the market, in this case, is not allowed via remote data storage.
Smart operators do not use GGR to calculate their income but rather to see how well their business runs. The Gross Gaming Revenue is used to comprehend how much the activity is producing before deducting costs and taxation.
The most fundamental structure of GGR is:
GGR = Players' Bets - Players' Earnings
Meantime, different operators generally apply similar terminology to specify distinct ideas. The gambling KPI is a reasonable illustration of that. Prior to clarifying its essence, it is obligatory to examine it as a means of communication.
An operator usually works together with the product supplier, a gaming commission of the jurisdiction, and advertisers. It is important for these people to be administered by the arrangement of KPIs with the same meaning.
Although various organisations, business visionaries can utilise a similar phrasing, it is possible for them to have various implications. An operator should comprehend the KPIs regardless of the partner. The Gross Gaming Revenue is the main term in this context.
Some organisations found it convenient to invent their meanings in a limited environment. They could provide any explanation to KPIs they needed since there was no commitment to answer to anybody. Consequently, GGR was not widely used 10–20 years ago.
These days, the more the business advances, the more managers set up various associations with different partners. As a result, GGR turns into a critical strategy for correspondence.
Typically, Gross Gaming Revenue can be divided into three main categories:
Hypothetical

This GGR involves all bets with a deduction of all earnings.

It is the easiest and most broad type of estimation

Controller's

This GGR recipe is made by gaming commissions of explicit countries where operators receive gaming permits.

It is used to characterise and normalise accounting and tax assessment

Provider's

This GGR equation is made and characterised by platform and software providers.

It is used to oversee business partnership with casino managers
All three types indicated that Gross Gaming Revenue is a sum that an operator has to deal with while calculating profits and making contributions to different sides. It depends on the ultimate equation. A few more implications of GGR bring an operator into a better understanding of this key gambling aspect and separate the profit from obligatory payments.
Some gaming commissions allow operators to deduct contributions to bonuses from their GGR. In this case, the gross revenue will have the following formula:
GGR = Players' Bets - Bonuses Spent - Players' Earnings
In case an operator has to spend 25% of taxes on GGR, it will be derived with the deduction of any bonus money spent by punters. Basically, these resources are considered promotional expenses in this particular model.
A lot of casino websites utilise proficient accounting. It permits them to resort to any type of GGR. But not all platforms have such working capabilities. For instance, operators in unregulated business sectors do not have appropriate accounting software.
To follow their Gross Gaming Revenue, they utilise a general formula:
GGR = Initial Balance + Players Contributions - Exported Winnings - Final Balance
A casino manager considers the credits on the punters' accounts for the particular period. Then, he adds the funds that were infused for a certain time, subtracts the cash withdrawn by visitors, and deducts the final balance.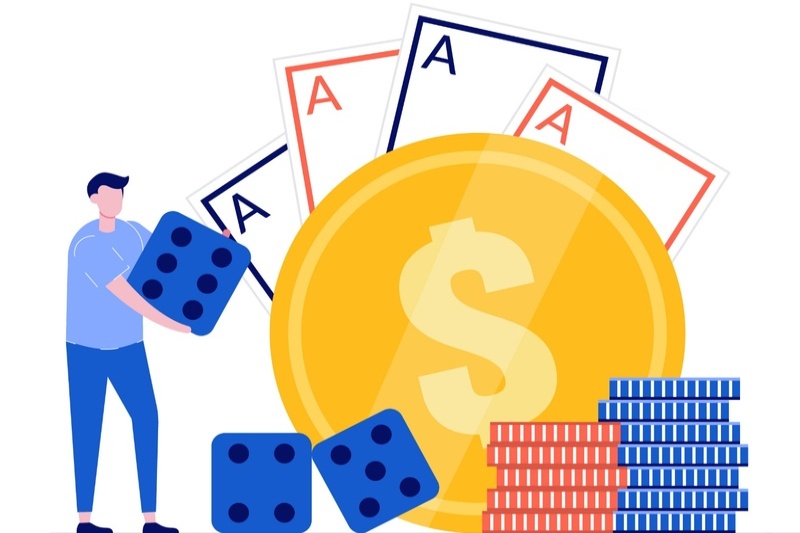 This fundamental KPI mirrors the casino owners' income after a derivation of all expenses. Net Gaming Revenue is utilised for accounting inside the company and may be measured differently at distinct establishments.
The estimation of NGR is reliant on the equation for GGR that additionally deducts all expenses:
NGR = Players' Bets - Players' Earnings - Deductions
Derivations would identify the cost, which straightforwardly affects punters' entertainment (bonus money and jackpot donations).
Operators ought to keep in mind that while using NGR to set up business connections, it is basically just a term. The meaning and numbers will depend on the agreement between two partners.
The necessity to understand the operational principle of an online casino is essential for every manager. As soon as the perception of profit is clear, there will be no problems increasing it and eliminating unnecessary expenses.
The experts at Casino Market want to ensure the core notions are remembered:
Foundation charges are the money spent on setting up the entire casino environment, with the main expenses being licensing of the platform.
Content charges can also be substantial since the entertainment content is the main source of players' attraction.
Tax derivations are helpful for operators in saving extra resources when it comes to deducting bonuses, jackpot contributions, and auxiliary expenses.
Gross Gaming Revenue is the measure of how well the business sales are conducted. It can be calculated with bonus consideration or internal reporting.
Net Gaming Revenue indicates operators' profit after deducting all expenses.
Casino Market offers to order an expanded business plan that includes the elaboration of all estimated expenses and income of a future casino. Contact our support team to request it and additional information on our services.
Reach us out via:
Skype: support.casinosupermarket
e-mail:manager@casino-market.com
the feedback form.
Share via social media
Do you like the article?
Join our Telegram channel
Attention!
Check the information used to contact us carefully. It is necessary for your safety.
Fraudsters can use contacts that look like ours to scam customers. Therefore, we ask you to enter only the addresses that are indicated on our official website.
Be careful! Our team is not responsible for the activities of persons using similar contact details.