Betting on sports events is considered a hobby of millions of people. Gamblers from Europe, Asia, North America, and other regions willingly visit relevant locations, which brings considerable revenues to their owners.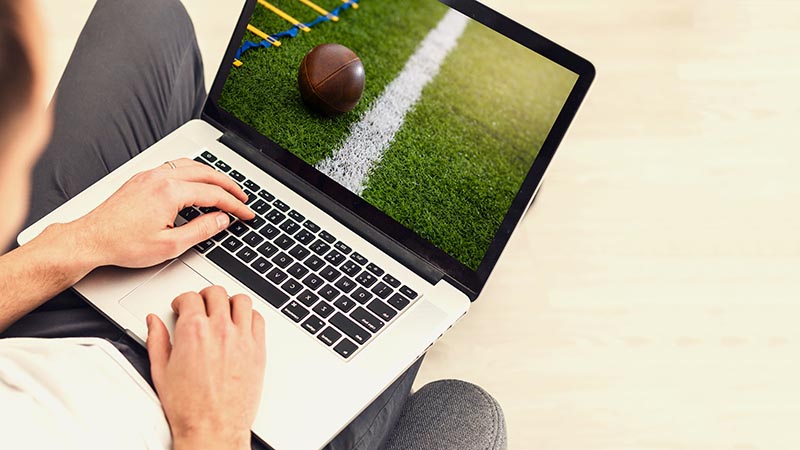 Experts of the Casino Market studio will tell you how to launch a branded sportsbook project in 2023 and explain why it is so profitable.
The industry's income is currently rising at a tremendous speed: both in the niche as a whole and in individual markets.
According to Mordor Intelligence forecasts, from 2023 to 2028, the capitalisation of the sector will change from $63.7 billion to $109 billion. The average annual CAGR will be 11.34%.
The Research And Markets online portal predicts that over the next 5 years, the sportsbook segment will grow by an average of 10.23% each year.
North America will be the most active and developing region due to the gradual legalisation of online wagering in various US states. Europe, as before, will demonstrate the highest profitability. The largest international brands are based there, and gamblers are happy to bid on their favourite teams.
Launching an online betting business is a profitable investment in 2023 since the market is considered extremely promising.
Capitalisation of the industry is affected by:
digitalisation of the economy and the introduction of advanced technologies (AI, blockchain, and IoT);
high interest of users in the placement of bids;
legalisation of online sportsbook projects in many countries;
active penetration of smartphones;
expansion of the portfolio of companies (for example, the addition of eSports solutions), and other factors.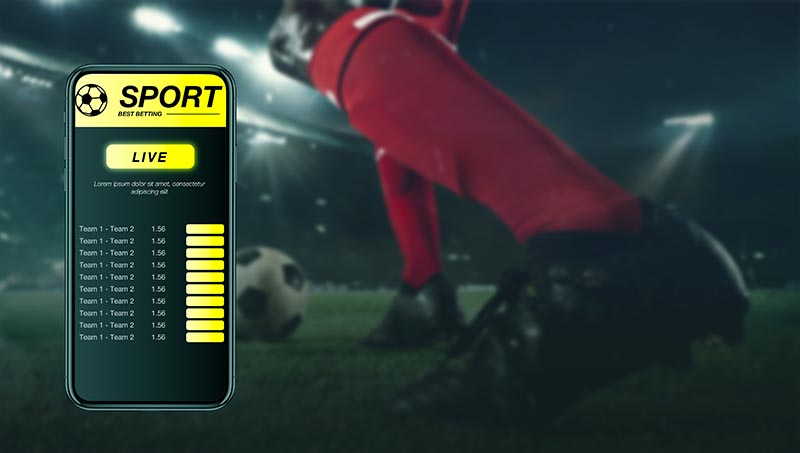 Such portals are distinguished by good coverage of sports, a large selection of odds, and the presence of additional options (bonuses, discounts, and gamification tools).
The main feature of any high-quality wagering platform is its balance. A competent bookmaker allows customers to win but also does not forget about his gain. This helps to attract a wide audience, ensure stable profitability, and take a leading position in a highly competitive market.
Modern sportsbook resources please its visitors with a variety of types of bids:
Single bet

This is the most popular option among players. It is accepted for the outcome of one event — a match, a competition, or a tournament. The favourites of the matches traditionally receive lower odds and outsiders, on the contrary, larger ones.

Ordinaries also contain bets on the draw. They are common in team disciplines (football, basketball, and rugby) where such an outcome is possible

Spread

In this case, gamblers are trying to guess not the winner but the spread between the first and second places. It is shown as the difference between scored and missed goals etc.

The bid on the favourite sportsman is made taking into account that his victory will exceed the spread. When a bet is placed on the underdog, on the contrary, the number of points earned is expected to be less than this indicator

Total

The number of conventional units is taken into account: goals, corners, balls thrown into the basket, etc. The user's task is to guess whether or not their real number will exceed the figure that was set in advance by the bookmaker.

In the event line, the total is indicated by the letters "M" and "L" (more or less)

Special bid

Most often, they are accepted on the intermediate results or events that are not related to the outcome of the match. Gamblers can guess which player will score first, which team will get the first corner, etc.

Special bids appear and disappear in the course of the competitions. They are usually preferred by experienced players since it is necessary to be well-versed in a particular sport

Express

These are several bets on different events combined into a big one. It can include singles, spreads, totals, and other sets of odds.

This option offers potentially huge winnings. To get a reward, gamblers need to guess the outcome of 4–7 events, which is very difficult

Sweepstake

Here, there are no odds that are already known. All bets on the winner are combined into one total sum, and then, proportionally divided among the customers who made the most accurate forecast.

Online sweepstakes are typical for horse and greyhound racing. They are very popular in the United Kingdom but prohibited in many other countries
The betting line consists of 3 basic components:
Rates. These are ordinaries, expresses, sweepstakes, and others.
Odds. They determine the ratio between the size of bids and the theoretical payout to gamblers. Favourites usually get lower odds, and outsiders — bigger ones. If the match takes place between equally strong teams, then their chances will be quoted similarly (for example, 1.25:1.3).
Margin. This is the commission (expected earnings) of the operator from each bet. The level of this indicator varies depending on the event. Those competitions where the outcome is easily predicted (for example, the match between the leader of La Liga and the team that is ranked last) receive a large commission. This is because both professional gamblers and beginners are more willing to put their money into such matches.
The success of online sportsbook platforms lies in the correct use of all components of the betting line. Business owners should:
offer a list of different types of wagers and their limits;
provide balanced odds;
set an adequate margin level that will not scare away potential clients.
The chosen strategy will bring benefits in the short term and allow operators to create a solid customer base and minimise any unforeseen situations.
The imbalance between the total amounts of money placed on the outcomes is the main risk that the owner of an online sportsbook portal may face.
When gamblers see a 100% profitable pair of odds, they immediately place large bets. When the quote wins, operators get a commitment in the form of a huge debt to players. The rewards must be paid in full and on time so as not to damage the reputation. However, bookmakers can easily go into minus and work at a loss for many months.
It is very difficult to independently calculate all the risks. It is necessary to have a thorough knowledge of mathematics, statistics, and sports, as well as excellent analytical skills. Besides, it is important to have access to relevant information on the world of sports.
These are preliminary team compositions, statistics, forecasts of experts, and interviews with athletes and coaches.
It is much easier to conclude a contract for the purchase of an event line from an experienced vendor. This will help you quickly launch a profitable online sportsbook platform and minimise any possible risks, especially at the start.
The most famous providers of odds for wagering are Betradar, the Serbian company, and LSports, the Israeli brand. They offer balanced betting options with a minimum of errors.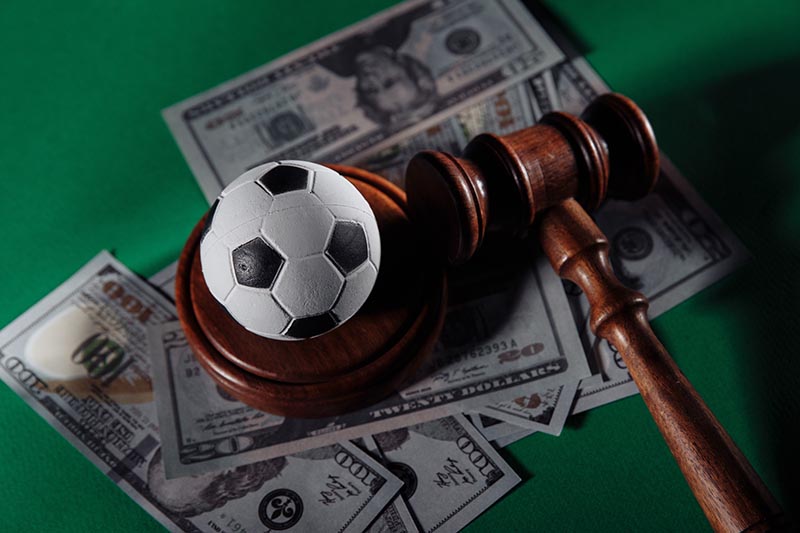 To open a successful business, entrepreneurs need to decide on the country where they will register their firm and obtain a licence.
Depending on the attitude toward gambling in general, all countries can be divided into 3 groups:
Jurisdictions with legalised wagering activities

They allow all types of betting — online and offline. Some formats (for example, sweepstakes) can be monopolised.

In this case, the regulators fully control the industry, which means that they:

grant permits;
makes sure that illegal operators do not accept bets;
maintain a stable political and economic environment.

Bookmakers must comply with the requirements related to software certification, customer protection, and advertising.

Online betting is considered legal in the US, the UK, Romania, Malta, and many other countries

Grey markets

The state does not forbid the acceptance of bids on sports events but there are no laws developed for this industry either. Bookmakers work at their discretion: they accept bets in different currencies, have no wagering limits, and can organise advertising campaigns the way they want.

The most striking example of a grey market is located in India

Countries where betting is prohibited

These are jurisdictions with a predominantly Muslim population: Morocco, Algeria, Iran, Iraq, Pakistan, Malaysia, Bhutan, and others. The authorities of these countries have a negative attitude toward all types of gambling for religious reasons
Key aspects that you need to pay attention to:
Ease of registration of a business. These are the procedures for creating a legal entity and opening a bank account, as well as the requirements for renting a physical office and hiring staff. It is good if the registration process can be done online.
Features of obtaining a permit. The cost and validity period of the document are the main factors that affect the operator's budget. It is necessary to study additional requirements for licensees, such as conditions for granting a bank guarantee or undergoing an annual audit.
Fiscal burden on business. All payments are taken into account: GGR tax, payroll taxes, taxes on dividends and withdrawn money, etc.
The procedure for granting bonuses to players. In many countries, their accrual can take place weekly or monthly — this point must be taken into consideration.
Regional preferences. This is about how entrepreneurs see their online sportsbook project. If football, basketball, tennis, or boxing prevail in the event line, then it is better to register a company in Europe. Those who work in Asia, on the contrary, should pay more attention to such disciplines as MMA, cricket, and water sports.
In 2023, more and more operators are focusing on Malta, Curacao, Alderney, the Isle of Man, Gibraltar, and other territories with a well-developed sportsbook sector.
Advantages of working in an offshore zone:
the possibility of obtaining a single licence for all types of gambling (due to this, the website can be supplemented with casino entertainment);
simple registration;
minimal fiscal burden on business;
legal work in the .com domain zone;
modern IT infrastructure;
loyal attitude to technical innovations (for example, acceptance of bets in cryptocurrency).
Small developing countries offer excellent conditions for launching digital sportsbook platforms. Such jurisdictions are interested in the growth of the betting niche: registration of companies, employment creation, and increase in budget revenues.
In 2023, entrepreneurs are offered to face the following directions:
Romania;
Latvia;
Lithuania;
Philippines, and other countries with a legalised betting industry.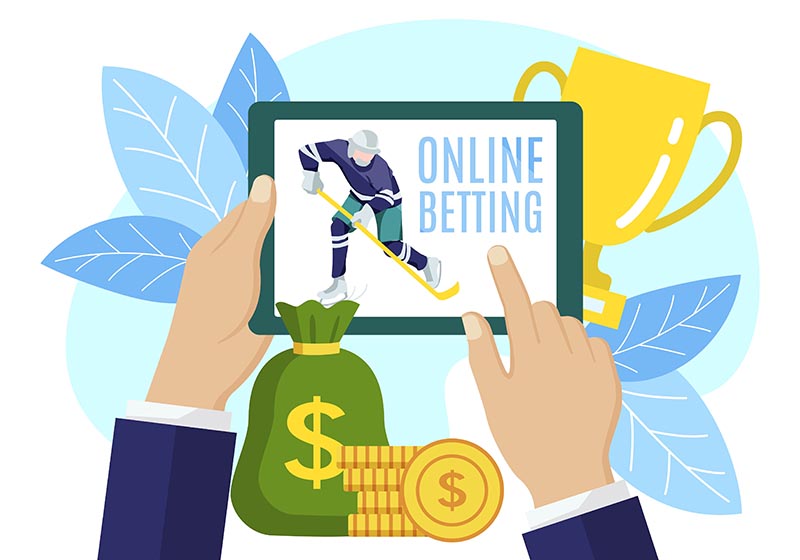 Let us consider the main stages of creating a successful betting site:
The terms and cost of obtaining a permit vary depending on the chosen jurisdiction. On average, a bookmaker needs to spend 3–4 months preparing and sending documents and being interviewed by key persons.
It is considered illegal to accept bets without having a relevant certificate. Such actions are punishable with huge fines.
The availability of a licence is a sure sign that a sportsbook platform can and should be trusted. Such a resource will not manipulate the results or block users without a good reason. On the contrary, all winnings will be paid in full and on time, and disputes will be fairly resolved.
Without a permit, entrepreneurs will have problems connecting payment services. International companies (Visa, Mastercard, Neteller, Skrill, and PayPal) work only with legal operators. Hosting providers adhere to a similar position servicing only licensed bookmakers.
This is the basis of any online sportsbook project, on which the following additional components are subsequently installed:
financial aggregators;
referral services;
CRM systems, etc.
Characteristics of a high-quality wagering platform:
Excellent performance. The software must work flawlessly under critical loads on the website infrastructure (for example, during the finals of large tournaments), as well as in cases of a poor Internet connection.
High security. The priority is the reliable storage of confidential information on customers, the prevention of technical failures, and protection against hacker attacks.
Adaptability. It is good if additional components can be installed on the platform, for example, a module for making deposits in cryptocurrency or several analytical tools.
The tech stack of the sportsbook platform is quite diverse. Java, JavaScript, C ++, or PHP are used as the main programming language, which is supplemented with Vue.js, CodeIgniter, RabbitMQ, and jQuery data libraries.
The product must also support API integration, be compatible with popular operating systems (Windows, Android, and iOS), and work smoothly on mobile devices.
The trend is the laconic appearance of betting sites, without excesses or mixtures of different styles.
An online sportsbook resource is a marketplace with a huge amount of data. Gamblers need to quickly get acquainted with the information and choose a profitable option. Therefore, the presence of additional elements (backlight, pop-up banners, or graffiti) is not so well perceived by users and can often scare away potential customers.
The best choice is the traditional placement of information windows on the main page:
on the left — a list of available sports events;
in the centre — current rates for the selected match, which are divided into pre-match and live bids;
on the right — personal information about clients: balance, history of bets, and wins.
If muted colours (for example, green, blue, or burgundy) are selected as the background image, then it is better to make the text yellow or white. On a light background, on the contrary, it is recommended to place dark elements (text, icons, and emblems).
The classic colour scheme for an online sportsbook platform is white, green, and blue. They make the website look more fresh and original. Thus users do not get tired and can enjoy their time spent on the betting portal.
The software should be distinguished by a wide range of odds, as well as the presence of main and side bids. Support for wagering in live and pre-match modes with quick updates of the rates and instant response to intermediate results of matches are considered a prerequisite.
Key characteristics of the event line:
Broad coverage. Team sports (football, basketball, rugby, and volleyball) are highly rated in many markets, so the list of these disciplines is always the largest one. Do not forget about individual competitions: tennis, MMA, and horse racing.
Support for eSports bets. The direction attracts the attention of gamblers from Europe, Asia, and North America. This is the most popular discipline among millennials, which brings 20–30% of all bookmakers' profits, so business owners should not ignore eSports wagering options.
Variety of odds. Each betting site needs to present different sets of rates: both equivalent bids (for example, 1.25:1.35 on teams of similar strength) and those that are obviously beneficial for players or bookmakers.
The key task of entrepreneurs is to provide their clients with detailed analytics based on the results of past matches with lists, tables, graphs, and comments from related persons (for example, coaches or athletes). Thus, users will stay on the website instead of visiting the resources of competitors in search of the necessary information.
An excellent solution would be to organise live broadcasts. Thanks to this, gamblers will be able to enjoy their favourite events and place bets in one location without being distracted by the content on other platforms.
During live broadcasts, advertising is perceived much better (for example, during breaks in the matches), which brings additional income to the bookmaker.
It is important for the audience to have access to round-the-clock support. Players constantly have questions about account verification, withdrawal of money, and ways to cash out bonuses. All these problems are solved by technical support staff.
This is painstaking work on the attraction of solvent traffic and retention of valuable customers.
To increase conversions, it is possible to use:
SEO;
SMM;
email newsletters, and other communication channels.
Affiliate marketing is also considered extremely popular. Bookmakers can pay their partners a percentage of the received income, and that is why the efficiency of such a promotion is very high.
Sports betting advertising is restricted in many countries. These are the United Kingdom, France, Spain, Ukraine, and other jurisdictions. To prevent the development of gambling addiction, some authorities also control the procedure for granting bonuses to users (for example, in Sweden).
The launch of a betting platform is considered a profitable direction for investment in 2023.
The key tasks of such resources are the acceptance of bids on sports disciplines, the calculation of rates, and the payment of prize money. Operators attract customers thanks to balanced event lines with different types of wagers. The bookmakers' earnings are affected by the margin — the commission from each placed bet.
In 2023, it is worth paying attention to offshore zones — Malta, Alderney, Curacao, and the Isle of Man. These jurisdictions are distinguished by well-thought-out legislation, minimal fiscal burden on business, and a simple company registration procedure.
To launch a betting site, operators need to obtain a licence, buy a platform, create an attractive design, and connect hosting and payment services. Marketing also plays an important role. It is beneficial to use SEO and SMM tools, as well as affiliate services.
Addition of special features will expand the audience of the resource and simplify interaction with the website for regular customers. These are round-the-clock support, live broadcasts, and information block with detailed analytics.
A profitable sportsbook project can be bought from the Casino Market studio. We offer wagering resources with a balanced event line, a user-friendly interface, and effective promotion tools.
From us, it is also possible to order the following useful gambling services:
development of a turnkey online betting shop;
supply of high-quality software;
launch of a platform under a franchise agreement;
drafting a business plan;
assistance in obtaining a licence, and much more.
For all questions, please contact our managers.
Share via social media
Join our Telegram channel
Have questions or want to order services?
Contact our consultants:
e-mail: manager@casino-market.com
Skype: support.casinosupermarket
Attention!
Check the information used to contact us carefully. It is necessary for your safety.
Fraudsters can use contacts that look like ours to scam customers. Therefore, we ask you to enter only the addresses that are indicated on our official website.
Be careful! Our team is not responsible for the activities of persons using similar contact details.